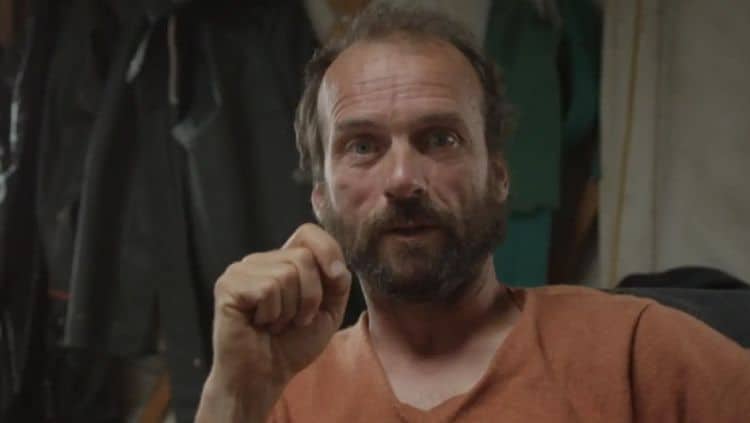 Steve Riedel isn't the kind of person who has ever had an interest in being in the entertainment business, but thanks to his love for dredging and reality TV, he has found a home on countless screens across the country. Surprisingly, he has proven to be a natural in front of the camera. Steve was introduced to reality TV fans during season one of Bering Sea Gold, and he quickly attracted the attention of viewers. Throughout the series' run, Riedel has continued to build a dedicated fan base. What makes his time on the show even more special is the fact that his daughter, Emily, is also a part of the cast. Continue reading to learn 10 things you didn't know about Steve Riedel.
1. He Studied At The University Of Alaska
Steve attended the University of Alaska where it appears he studied liberal arts. His LinkedIn profile shows that he graduated in 2008. Although we don't know exactly when Steve graduated from high school, it would appear that he took a significant amount of time off before going to college.
2.  He Doesn't Care What People Think
Whether or not most people want to admit it, they care a lot about what other people think. By the looks of things, however, Steve couldn't care less what people think about him. He is the type of person who is going to live his life the way he wants regardless of how people feel about it.
3. He Has Always Loved Adventure
Dredging for gold is definitely a very adventurous activity, but even before Steve got involved he's always been the type of person who is up for a good adventure. He isn't scared of a little adrenaline rush and he's always looking for something new and exciting to do.
4. He Likes Connecting With Fans
Sure, Steven isn't the most active social media user. Facebook is the only platform where he has an account. However, when he does get online he loves to use it as an opportunity to interact with his fans. It's very common to see him responding to questions and comments on his posts.
5. Bering Sea Gold Is His Only TV Experience
At the moment, Bering Sea Gold (and two of its spin-offs) is the only TV experience Steve has. Given the fact that being in the entertainment industry was never really his goal, it's very likely that he won't attempt to be on any other shows – reality or otherwise.
6. He Isn't Afraid To Speak His Mind
When people get thrust into the public eye, they tend to be a little more guarded when it comes to certain opinions. That hasn't been the case for Steve, though. If you take a quick scroll through Steve's Facebook page, you'll quickly realize that he doesn't believe in biting his tongue. Through his posts, he has shared his opinion on several hot-button topics such as abortion, capitalism, public education, and drugs.
7. He May Have Been Unemployed Before Joining The Cast
For some people, getting cast on a reality TV show can be a curse. For Steve, however, it appears to have been an incredible gift that has seriously changed his life for the better. Steve's LinkedIn profile suggests that he didn't have a job before becoming a cast member on Bering Sea Gold. In fact, his profile doesn't list any work experience other than him being self-employed since 2015.
8. He Is A Private Person
When most people think of reality TV stars, they automatically envision people who like to put all of their business on display, but that isn't the kind of person Steve is. Even after spending so much time on TV, Steve has never been one to share many details about his personal life.
9. He Plans To Get Into Real Estate
In the comments section of one of his Facebook posts, Steve mentioned that he owned some property in Homer, Alaska. He also mentioned that he owns empty land in Anchorage and is planning to build an 8 unit condominium complex on the land. There's no additional information on the project, but there's nothing to suggest that it's been completed or is currently in the works.
10. He Has Been Married
As mentioned earlier, the details on Steve's personal life are sparse – especially anything regarding his life before Bering Sea Gold. The caption of a Facebook post reveals that he was married at one point in time although he didn't provide any details on his wife. It's unclear whether Steve is still married, but he does seem to be single at the moment.