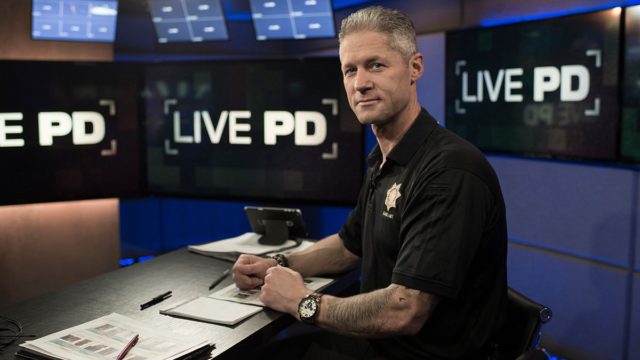 Live PD is a non-fiction series that can be found on A&E. Each episode claims to consist of live footage of police officers in the course of performing their duties, but in practice, there is a delay of an unknown length that exists for the purpose of preventing both confidential and inappropriate content from being shown on the screen. The series is hosted by Dan Abrams, who might be recognizable to people who watch ABC News as the chief anchor for legal affairs. Besides him, there is a team consisting of the crime reporter Tom Morris Jr. plus police officers who have appeared on previous episodes serving as guest commentators.
How Did Live PD Get Made?
At the start, it was Big Fish that brought the concept of a live version of Cops to A&E, where it was treated with some skepticism by A&E's general manager Rob Sharenow. Simply put, Sharenow had a hard time believing that police departments would be interested in letting a film crew follow them in the course of performing their duties, which was on top of the logistical challenges of making such an effort. Still, the decision was made to develop the series, with the result that A&E sent out inquiries to police departments asking whether they would be interested in participating.
As it turned, there were a lot of police departments that were interested in participating in the series, which was something that provided the people behind it with an enormous boost of confidence in the basic concept. According to Sharenow, police departments wanted to get in on Live PD because they wanted to show the world what they are doing so that they can get the validation that they believe that they deserve, which has become particularly important for them because of how recent events have resulted in an increased call for transparency in policing.
With that said, it is interesting to note that there were other factors that made the existence of Live PD possible. For example, since each episode of the series is following not one but rather multiple police officers at the same time, it is much more expensive to make than most other unscripted series. In fact, Sharenow stated that if it was not for a new piece of technology that made it possible to aggregate the live feeds at a much lower price than before, there was a good chance that Live PD would not have been made the way it was because it would have been too expensive for them to justify the cost.
Finally, it should be noted that Live PD is a useful series for A&E's business goals. According to Sharenow, A&E is interested in beating out others in making series that resonate with the cultural zeitgeist. As a result, even if other companies follow in their footsteps, their first mover's advantage provides them with a commanding position when it comes to holding onto the viewers. In other words, it is not unreasonable to say that A&E's strategy is focused on marching at the forefront of things so that they will never have to play catch-up when it comes to programming.