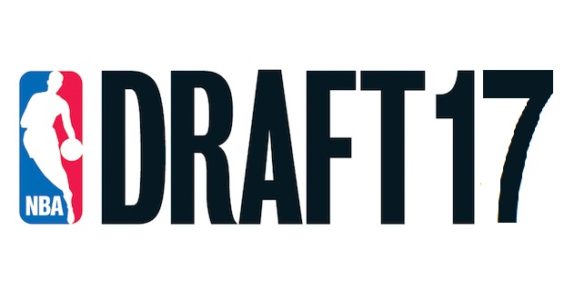 The NBA Draft is always an exciting night for all types of basketball fans. This year's draft will take place at 7:00 p.m. ET on Thursday, June 22nd.
There's a ton of hype that goes into the NBA Draft every year and the predictions for the draft order basically started one day after last year's draft. We've now finished the season and heard plenty of If you're interested in watching the event, you'll have several ways to stream the NBA Draft on Thursday night.
A lot of the attention heading up to the draft has been around the top two or three picks. Lonzo Ball and has family has created enough drama to last an entire season. This fit in nicely with all the drama following the incredibly exciting NBA Finals. It all comes down to one night and you won't want to miss out, so here's the best options for streaming the draft with or without cable.
WatchESPN is How to Stream the NBA Draft with Cable
ESPN owns full broadcast rights to the NBA Draft and WatchESPN will be an easy way to stream the entire event. Anyone who has ESPN in their cable package can easily sign in to WatchESPN with their login credentials. After signing in, you can stream the draft on your computer, tablet, phone, or even your TV with a connected device. Many streaming services, like Sling TV or DIRECTV NOW, also will include access to WatchESPN.
Watch the NBA Draft without Cable on a Streaming Service
There are quite a few streaming services out there that let you live stream ESPN. In fact, you can watch plenty of cable channels live on these services without actually having to pay for a cable subscription. These services will also offer a great opportunity to stream the NBA Draft free, just as they did during the NBA Playoffs. Here are your best options for streaming the draft:
DIRECTV NOW: A streaming service from AT&T, DIRECTV NOW, offers ESPN in its "Live a Little" starting package. In total, you can live stream more than 60 channels in the package, making it a viable option to replace cable without missing a thing. The package costs $35 per month and comes with no contract, so you can cancel any time. There's also a weeklong trial, which could even let you stream the NBA Draft free.
Sling TV: Another streaming service, Sling TV, lets you stream ESPN for just $20 per month. The "Sling Orange" package costs $20 per month and includes around 30 channels. Sling TV is known for its flexibility, since you can start with a nice, low starting price and add more channel packages based on your preferences for $5 or $10 per month. You can try out the service free for a week.
PlayStation Vue: Sony's streaming service, PlayStation Vue, is another good option to fully replace your cable package. There are around 50 channels, including ESPN, in the "Access Slim" package. The cost is $29.99 per month and there's a 5-day free trial. Additionally, a PlayStation Vue subscription comes with a cloud DVR. You can store your recordings for 28 days, so you can always record the draft and watch it at your leisure for about a month.
There's nothing quite like watching Adam Silver call out those early draft picks. The excitement of each of the players and the analysis that goes into all of the picks makes it an incredibly exciting even to watch unfold. You've got no excuse to miss out now, even if you don't have cable!
Save