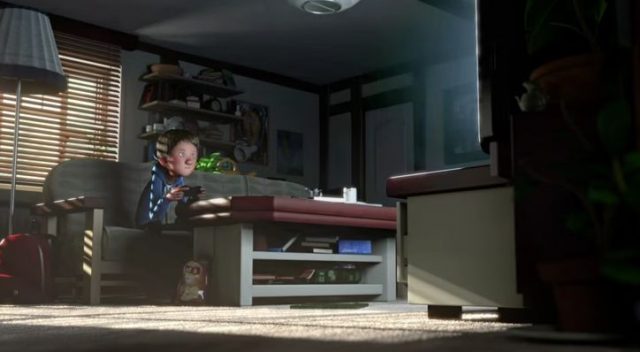 This is a story that I completely overlooked last year and I'm glad someone posted this video to Reddit today.  If you haven't seen "The Present" then you need to stop what you're doing right now and allow this 4 minutes to enter your life. The Present is a 2014 animated short film directed and co-written by Jacob Frey and co-written with Markus Kranzler. It is based on "Perfeição", a comic strip by Fabio Coala. The short film tells the story of a teenage boy who gets a three-legged puppy from his mom, eventually warming up to it.
The film has won 60 awards from several film festivals and has garnered critical acclaim from critics. As a result of the short film, both Kranzler and Frey were given jobs at Pixar and Walt Disney Animation Studios respectively.
As you'll see below, the decision to give these guys a job was a no brainer.  The look and feel of the film screams Pixar.  But the emotional content as well fits perfectly into what Disney and Pixar are all about with their animated features.  In an interview the guys were asked how long the film took:  The entire project took roughly one year and three months from the first contact with Fabio to the final image. We've worked on this short film seven days a week and spent a lot of time in that room at Filmakademie. But we always kept a good balance between working and playing a couple of hours of Quake 3.
You'll be able to see below where all that hard work went.