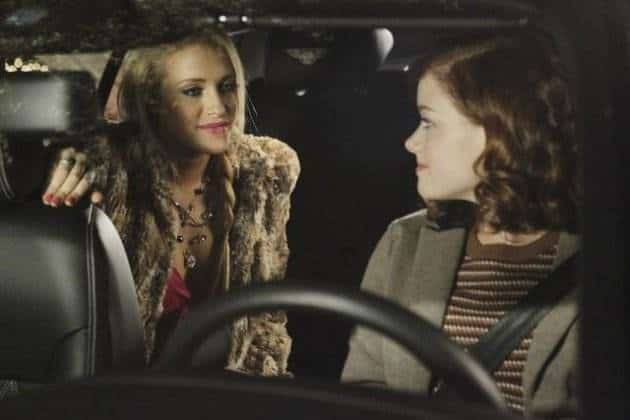 Suburgatory returns from its midseason hiatus tonight with a new episode titled "Driving Ms. Dalia". The episode opens with both Tessa and Dalia taking their driving tests. While Tessa passes the test and becomes a certified driver, Dalia fails in a spectacularly hilarious manner (for the umpteenth time).
Later, Dalia begrudgingly asks Tessa for a favor: to drive her around town. More specifically, she wants Tessa to help drive her around so she can stalk her crush: Scott Strauss. Dalia's not brave enough to approach Scott Strauss directly (yes, he is now and forever known as Scott Strauss – full name), but when Tessa is forced to do so, she realizes that she may have more in common with Scott Strauss than she thought.
Meanwhile, George is really enjoying the amenities at the local country club and decides to join the club as a member. But his relationship with Noah is put to the test when Noah is hesitant to support George's application for membership.
Watch four sneak peeks below for tonight's all new episode of Suburgatory, airing at 8:30 p.m. ET on ABC.