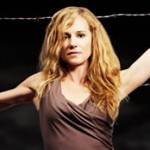 The days when the summers were filled with excruciatingly boring television are long gone, thanks mostly to the fantastic original series that cable networks have been bringing us. Today, we're going to look at what TNT has in store for us this summer, so you can all start planning your vacations around your favorite shows. And if you're one of those people who's never watched some of these series, and yet you still complain that there isn't enough on TV in the summer; take a chance! Most of these shows are available online, and can be viewed for free. So catch up now, and tune in this summer.
First up at TNT this summer is The Closer, staring Golden Globe winner Kyra Sedgwick. The Closer is entering its fifth season which begins Monday, June 8 at 9/8c. Sedgwick plays Deputy Police Chief Brenda Leigh Johnson, a former Atlanta detective brought to Los Angeles to head a special LAPD homicide unit, Violent Crimes. She is a top-notch investigator with unparalleled interrogation skills, but her work tends to take the first priority in her life, much to the chagrin of her fiance and parents. The Closer includes J.K. Simmons, Corey Reynolds, Robert Gossett, G.W. Bailey, Tony Denison, Raymond Cruz, Michael Paul Chan, Phillip P. Keene, and Jon Tenney
Following The Closer on Monday nights will be Raising the Bar, the emotionally powerful legal drama from Emmy-winning producer Steven Bochco. The series follows the lives of young lawyers who work on opposing sides of the law: The public defender's office and the District Attorney's office, as well as those who sit in judgment on their cases. Mark-Paul Gosselaar (NYPD Blue, Saved By the Bell) stars as idealistic defender, Jerry Kellerman, while Gloria Reuben (ER) plays his passionate and protective boss, Rosalind Whitman. Jane Kaczmarek (Malcolm in the Middle), plays imperious Judge Trudy Kessler, who has dreams of becoming the next District Attorney. Co-starring in the series are Teddy Sears (Ugly Betty); Natalia Cigliuti (All My Children); Melissa Sagemiller (Sleeper Cell); Currie Graham (Boston Legal); J. August Richards (Conviction); and, last but not least, Jonathan Scarfe (Into the West).

Raising the Bar not only looks at courtroom battles, but also the relationships among people on different sides of the law; from the public defender trying to deal with her abusive, drug-addicted husband, to the African-American Assistant District Attorney determined not to let himself be viewed as a racial token, from the judge who pushes the legal envelope in order to secure her political future (which should prove interesting as she engaged in a sexual relationship with her legal aide), to the legal aide who does everything he can to hide his homosexuality (including the aforementioned relationship with his boss). Raising the Bar will premiere its second season Monday, June 8, 10/9c.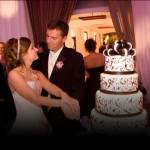 Tuesday night's on TNT will kick off with Wedding Day, which premiere's Tuesday, June 16, 8/7c. Wedding Day is the latest feel-good reality series, brought to you by Mark Burnett Productions. The show will center, on a lucky couple who is selected to have their dream wedding come true. Each week, celebrity event planner and food expert Alan Dunn (For Better or Worse), and celebrity wedding planner Diann Valentine (author of Weddings Valentine Style: Rich Inspiration for Every Woman's Dream Day) host while family, friends, and community come together to create a dream wedding. Along the way, viewers will learn each couple's compelling story, from their first date to the big day.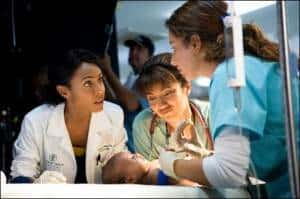 Following Wedding Day will be the new TNT series HawthoRNe, starring Jada Pinkett Smith. She stars as Christina Hawthorne, the forceful, yet caring, director of nursing at Richmond Trinity Hospital in this character-driven medical drama told from a nurse's point of view, . When a patient's care is at risk, she will not hesitate to violate hospital protocol, defend her staff against egotistical doctors, or firmly stand up to apathetic administrators who seem to have forgotten a hospital's true purpose. Recently widowed, she also has to take on her equally important role as a mother to a willful, rebellious teenage daughter. Pinkett Smith heads a diverse cast that includes David Julian Hirsh (Lovebites), Michael Vartan (Alias), Christina Moore (90210) and Suleka Mathew (Men in Trees). She also serves as executive producer, along with Emmy-winning creator John Masius (St. Elsewhere, Providence, Dead Like Me) and Jamie Tarses (My Boys). HawthoRNe premiere's on June 16 at 9/8c.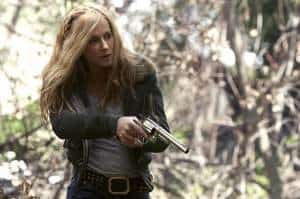 Closing out Tuesday nights will be TNT's returning hit series Saving Grace, which kicks off its second season on June 16 at 10/9c. Saving Grace stars Holly Hunter in an astonishing performance that earned her Golden Globe® and Screen Actors Guild Award® nominations. Her character, Grace Hanadarko, is a top-notch, forceful Oklahoma investigator whose wild personal life translates into a no-holds-barred approach to her detective work. She takes every case to heart, especially cases in which women or children are victimized. Whether skirting the law in order to get an illegal alien to talk to the police, using a tornado as an opportunity to interrogate a suspect, or protecting a witness by having him spend the night in her own home, Grace is the kind of detective any homicide squad would be lucky to have. Grace's personal life, however, is heading in an entirely different direction. She lives hard and fast, having numerous affairs, including with her partner Ham (Johnson), and fellow detective Butch (Chase), not to mention a memorable night with medical examiner, Henry Silver (Mark L. Taylor, Boston Legal). Basically, no none is off limit to Grace except for her guardian angel. Go figure.
In the Saving Grace's first season, when her life had reached its darkest point, Grace is visited by an unconventional angel named Earl (Rippy). Earl is challenged to calm Grace's wild way and to help guide her. He weaves a mixture of folksy wisdom and cryptic clues. He also uses dreams that connect Grace in strange ways with a death row inmate (Woodbine). You can catch up on this show, if you missed its first season, by watching full episodes here.
Wednesdays round out the final night of original programming TNT will offer this summer, and in my opinion it is by far the best night of them all. Beginning on July 15 at 9/8c, Leverage returns with new episodes. Leverage stars Academy Award Winner Timothy Hutton, and was a successful show for the network this past winter. This summer, Hutton's gang of outlaws brings us even more fantastic scams designed to enact revenge on those who use power and wealth to victimize people. Hutton stars as Nate Ford, a former insurance investigator determined to bring down the kind of corrupt bigwigs whose neglect led to the death of his son. This was definitely the best new series I saw last winter, and has only gotten better since it premiered, due in no small part to its stellar cast led by Hutton and comprised of Aldis Hodge, Christian Kane, Beth Riesgraf, and Gina Bellman. You can catch up on some past episodes online here.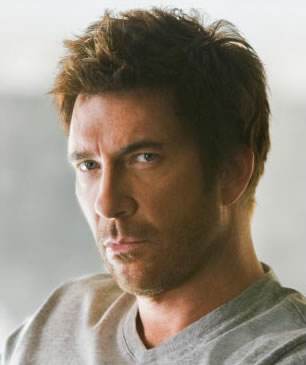 After Leverage, TNT has a brand new series that stars Dylan McDermott, Dark Blue. This is a fast-paced, undercover police drama from the likes of Jerry Bruckheimer, which focuses on McDermott's character, Carter Shaw, who is the head of a crack undercover team of police officers who are so covert, many of their own colleagues don't even know they are involved. Shaw is a deeply wounded character, having lost his wife and much of his former life as he struggles to bring down bad guys through complex undercover assignments. His team includes a recently married cop (Omari Hardwick) who struggles with personal relationships he has developed while undercover; a shoot-from-the-hip officer (Logan Marshall-Green) whose activities make fellow team members wonder if he has gone over to the bad side; and a green patrol cop brought in because of her excellent skill in lying and a shady past (Supernatural's Nicki Aycox). Don't miss this one, which premieres on Wednesday nights starting July 15 at 10/9c.
On our next Summer TV article, we'll be taking a look at the USA Network, and what they have to offer this summer, and when we can start getting excited to watch it all!