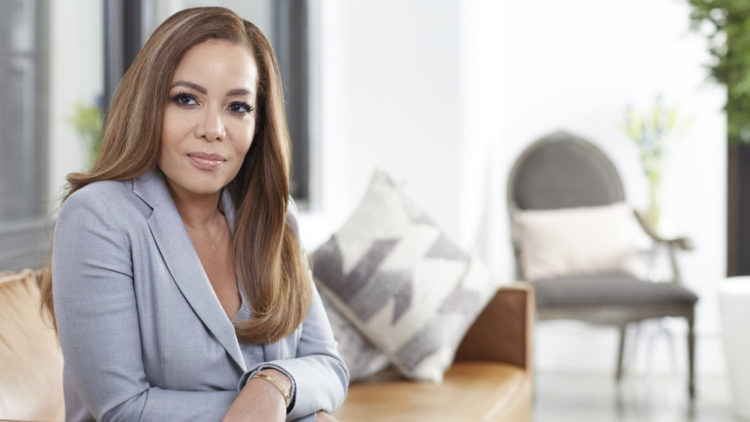 It's fair to say that someone who has come from a background that's allowed her to see the truth of how society and law enforcement views black on black crime would have a lot to say since Sunny Hostin has managed to become a voice for many people. Thanks to her dedication and ability to ask the tough questions that many people don't seem to think about or will willfully ignore she's become an individual with a platform that can get through to many people and address their many concerns and share her own story to let them know that she's been there, at least in part, and understands their plight. On top of that Sunny is simply a very motivated individual that doesn't back down from a challenge or a hard time and will push herself to new limits in order to make sure that her voice and those of others are heard when they need to be.
Here are a few things you might not have known about Sunny.
10. She attended an all-girls school when she was younger.
Some might say attending an all-girl or all-boy school would be kind of detrimental to one's social skills but in truth it doesn't seem to have that much impact on a lot of kids since the act of going to school and then going home is just as it should be, an educational experience that still allows for the development of social skills but also fosters a different approach to schooling that does work for many people.
9. Sunny started out as a law clerk out of college.
She had a job working for a retired judge and therefore wasn't always as present on the court scene at first, but she did work her way up and eventually was very present in the court room. Part of her family was very supportive but some insisted that she was only making things worse by putting black people in jail, to which she responded quite easily by asking if they wanted known criminals on the street.
8. She's been  a big part of The View.
The View seems to have gone through a lot of different names and faces since its inception and while a lot of people still watch it does seem as though the show has had its ups and downs throughout its long history.
7. It seems like she had kind of a breakdown when Meghan McCain revealed spoilers for Game of Thrones' finale.
Yes, Sunny is a GoT fan as Jack Mirkinson from Splinter writes and she was kind of devastated when Meghan McCain spoiled the ending of the show for her since she was apparently only on season four and was likely getting excited to see how things would end. That's just not cool to spoil things for someone that hasn't gotten that far yet, but it is apparent that some fans are so invested in the show that they can't help themselves.
6. She tried to be a stay at home mom for a while.
People don't seem to understand how difficult this really is since being a stay at home parent is not the picnic that some seem to think of it as. Not only are you taking care of one or two kids, you're taking care of the house and, if you need to, are working in some regard to help support your family. No, it's not all it's cracked up to be and it's not all about lying on the couch and relaxing when you want.
5. Sunny worked in DC for a number of years.
This seems to be one of the big and most important hubs for law students and lawyers when it comes to gaining the experience they want and need for the job. In this manner it's usually best since it's where many people congregate to practice and learn the job.
4. She had to watch her uncle get stabbed when she was very young.
This was one of the big motivations in her life to get up and be a part of something that might allow her to have a voice that she could use to speak out about how law enforcement didn't treat everyone equally when it came to a crime. A lot of it also had to do with the fact that her uncle's assailant was never brought to justice.
3. Her estimated net worth is around $2 million.
That might seem kind of low but it seems just about right since while she's appeared on TV and done her best to give voice to the inequality she sees in the world she's still not a face or a name that everyone knows about.
2. She had to be on bed rest for a good part of her first pregnancy.
For someone that sounds as active as Sunny this sounds like it was a unique brand of torture that she didn't enjoy in the least.
1. Sunny is very active on social media.
She has a very wide range of interests as you can see from her pictures, but the pic of her on the Iron Throne is just perfect.
Check her out, she's kind of interesting.