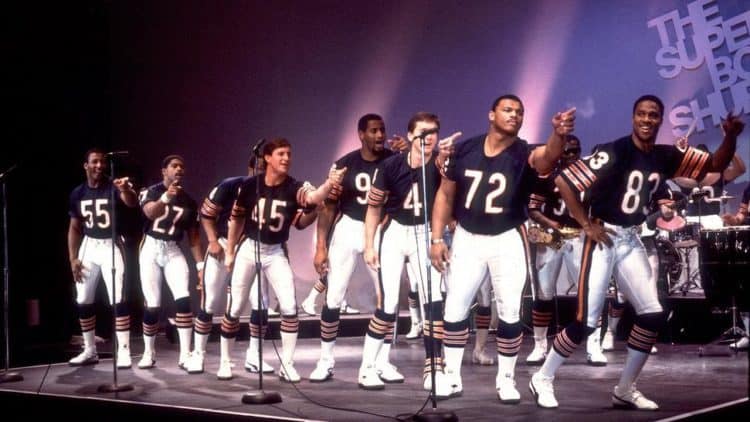 It kind of feels as though NBC has a lot of companies over a barrel, and yet it's not news really since it's been happening for years when it comes to the Super Bowl and the Olympics. The ad space that's used for such events comes at a high price, and this year it's taken a hike of a little over 9 percent, reaching $6 million for 30-seconds of run time, WITH a stipulation that companies might have to purchase another slot for the 2022 Olympics if they want to advertise during the Super Bowl. Now if that doesn't sound pushy and yet horribly intelligent at the same time then I don't know what does. And perhaps one of the worst parts is that companies will continue to pay since it's all business and it's all about getting their products out there where people can see them. Considering that the Super Bowl and the Olympics are such huge events there's no way that any company that can afford this is going to miss out. And that's the thing, every major company is able to afford this, and in some cases will use whatever 'woke' message they can to stir up the audience and get them thinking the way they want.
There's only one problem with that. The number of viewers for the Super Bowl declined noticeably in 2020 and has been declining for a little while. It's believed by many that things will turn around, but with the political agendas and continual arguments that stem from political sources and from various ideas that people have had concerning the release of Colin Kaepernick and other issues around the NFL, it's been seen that many people have stopped caring about football as they express their lack of desire by simply not watching. Obviously this isn't good for advertisers and it's not good for the league, not to mention those that broadcast the games. The loss of viewers turns into a serious loss of revenue at one point and this is something that NBC and many others that cover and depend on the league can't have since they're bound to lose a substantial amount.
The price hike for advertising space is something that many people don't tend to think about until they're told just how much it costs for each 30-second spot. When one thinks that there are a few commercials out there that easily run over this time allotment it's enough to make one's blood pressure rise when thinking how much some companies must be paying out for that one short blurb on TV. The companies that shell out that kind of money are typically those that can afford it without batting an eye, but to think that such ads don't always work is another gut-wrenching realization since throwing money away like that is just hard to imagine. Most ads do serve their purpose in the short term since they'll likely make people think about using a service or buying a product, but the fact is that the more woke commercials of last year's Super Bowl really annoyed people to no end. It was one thing to speak an opinion and even run a secret anti-Trump campaign that didn't always say his name but made it clear who and what they were talking about, but people don't watch the Super Bowl, or the commercials, for that purpose.
Folks watch the Super Bowl because they're excited to see which team will win, especially if their team happens to be in the final game. Others watch the commercials usually because they're fun and are rather memorable thanks to their music and images. But 2020 was kind of a disappointing year on a lot of fronts since the commercials weren't all that great and people were refusing to watch the game since the issues with Kaepernick and the various talks about the league had kind of soured them to the whole thing. It's not certain how much the commercials helped at that point, but this year it's hopeful that more people will come back and the commercials will be good again as they were a few years ago. It would be nice to see that kind of money buy something entertaining and not nearly as divisive as a lot of things have been lately.
The Super Bowl has been one of the biggest events of the year for quite a while now, and it's kind of a shame that it appears to be on the wane. But hopefully this year will mark an uptick in the number of people that decide to watch the game again since it would be great to see the kind of quality and appreciation that's needed to keep things going. It would also be nice if political messages could be limited, but that's not going to happen obviously.