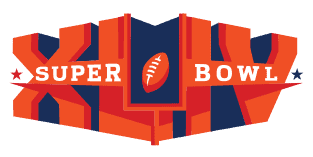 Before February 7, 2010, the most-watched television program of all time was "Goodbye, Farewell and Amen," the series finale of the classic show M*A*S*H. The episode, a television movie, garnered 105.97 viewers in America during its airing in 1983. That rather large record, even by today's standards, has remained undefeated. Or rather, it did before Sunday's Super Bowl XLIV broke the record by half a million viewers.
The NFL football showdown between the Colts and the Saints was witnessed by 106.5 million viewers. The game, which aired on CBS, featured a Saints win that has been called "nail-biting."
"With all the memorable story lines going into Super Bowl XLIV combined with the awesome power of the NFL, we are thrilled with this rating, and I am extremely proud of the way the entire CBS Television Network produced, sold and promoted the most-watched television show in history," Sean McManus, President, CBS News and Sports said in a statement.
The series was up 8% from last year's Bowl game, which featured Pittsburgh fighting Arizona. That game only averaged 98.7 million viewers.
What was the biggest difference that led to the increased viewership numbers? The New York Post plants that responsibility on the wintry economic climate, which would have encouraged viewers to stay at home and watch the game, as opposed to going out to local bars and watching the game with friends, where their individual viewership would not have counted.
2010's Super Bowl was accentuated by appearances by country singer Carrie Underwood, as well as a poorly-received halftime performance by British rock group The Who. In addition to some lauded commercials by Doritos and Budweiser, film trailers debuted, including television spots for Iron Man 2 and The Last Airbender. Each thirty-second spot cost $2.8 million, down from the $3 million 2009's Super Bowl charged per half-minute. Advertisers can only expect rates to rise following the huge success of this game.
time warner cable massachusetts
time warner phone
time warner cable