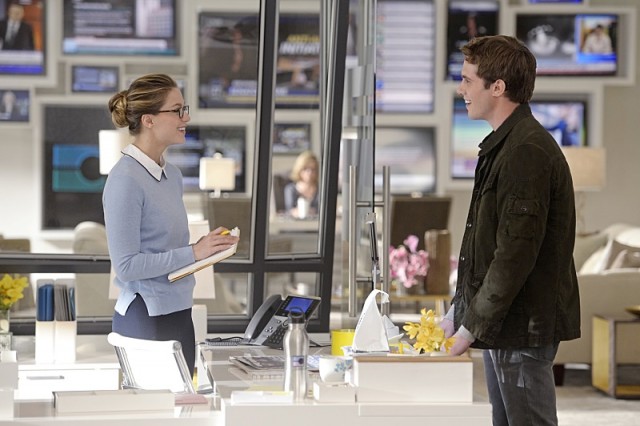 Any Supergirl viewers who are also Glee fans will get a special treat in tonight's episode of the CBS superhero drama. Blake Jenner, who played Ryder Lynn in Glee's fourth and fifth seasons, will reunite with his former onscreen love interest (who also happens to be his real-life wife) Melissa Benoist, who played Marley Rose on the FOX musical series, in tonight's all-new installment of Supergirl.
In this week's episode, titled "Strange Visitor From Another Planet," Jenner makes his Supergirl debut as Cat's estranged son, Adam, and it's clear from these few photos that he and Kara take a liking to each other. Jenner's Supergirl casting was first reported by back in November. His role as Adam will be recurring, and from the look of these photos, he's gone from a "potential love interest" for Kara to a definite love interest for her.
How will Adam's interest in Kara affect her relationship with Cat? Furthermore, how will Jimmy and Wynn deal with his presence, especially if and when Kara starts reciprocating Adam's feelings? We'll have to wait and see.
Supergirl airs Mondays at 8 p.m. on CBS. Check out the photos from "Strange Visitor From Another Planet" below: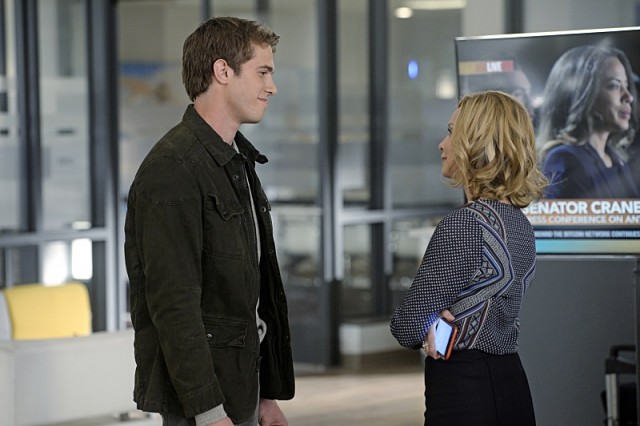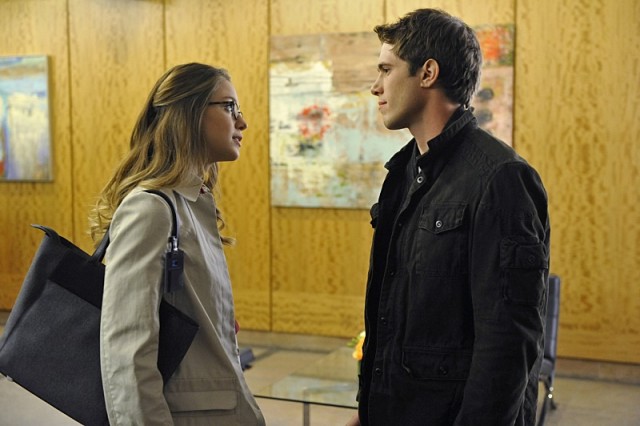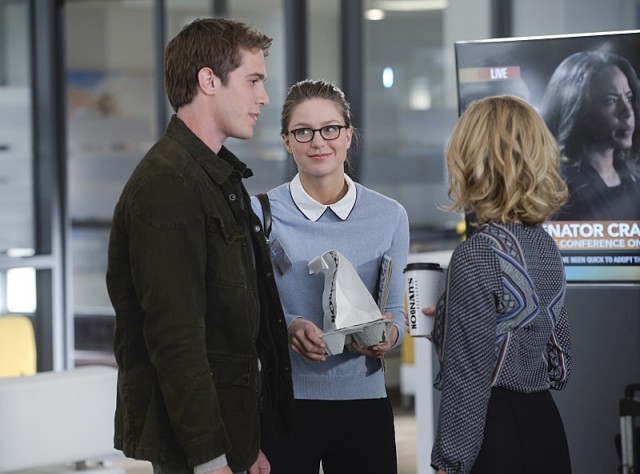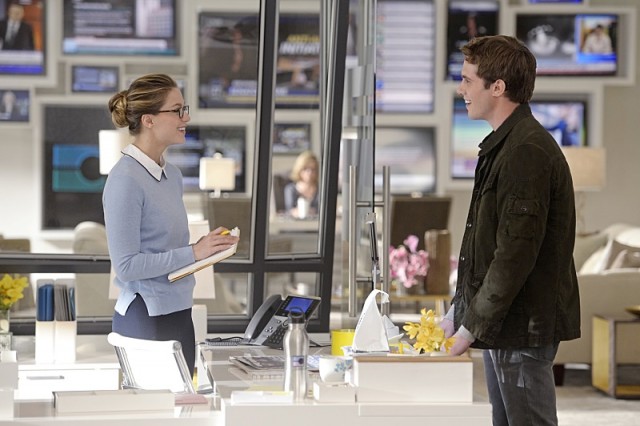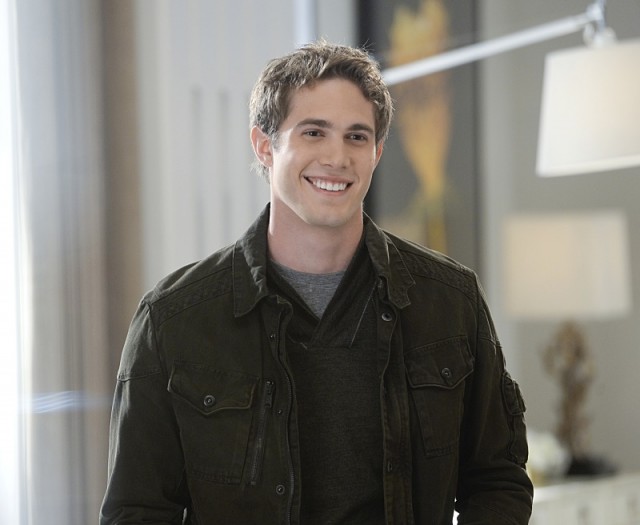 Kara must help Hank face his painful past when a White Martian, a member of the alien race that wiped out his people, kidnaps Senator Miranda Crane (Tawny Cypress), an anti-alien politician. Also, Cat's estranged son, Adam (Blake Jenner), arrives in National City.
[Photo credit: Darren Michaels/Warner Bros. Entertainment Inc.]