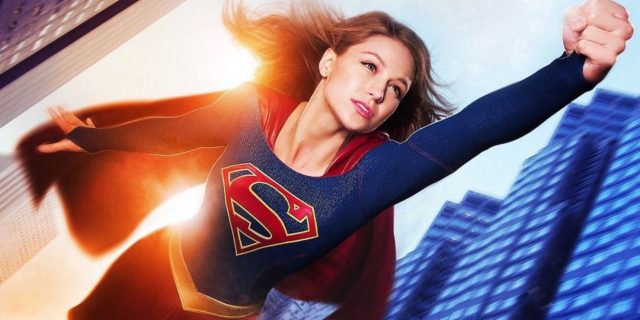 While Berlanti Productions and the team at Supergirl prepare for season 3, they're making moves and promotions behind the cameras. Supergirl's co-creator/co-showrunner Ali Adler has signed an overall deal at CBS TV Studios.  Ms Adler moves laterally to the role of executive consultant on Supergirl.  The show promotes Jessica Queller and Robert Rovner from within to be co-showrunners alongside co-creator Andrew Kreisberg. Both Ms Quellar and Mr Rovner have worked on Supergirl since midway through the first season.
Ali Adler
According to the trades last Friday, Supergirl's Ali Adler signed an overall deal with CBS TV Studios. Ms Adler co-created Supergirl for CBS.  She stayed with show when it switched networks to The CW.  This is Ms Adler's first overall deal with any studio.  Under the pact, Ms Adler leaves her fulltime roles on Supergirl (executive producer and co-showrunner) to develop new projects for CBS Studios and to consult on the CBS Studios reboot of Dynasty.  Ms Adler remains involved in Supergirl as an executive consultant.
Ms Adler's prior work includes co-creating and executive producing the NBC comedy series The New Normal alongside Ryan Murphy.  Ms Adler also produced Glee, and Chuck and wrote for these two shows as well as No Ordinary Family.
Jessica Queller
Ms Queller first took a role on Supergirl as co-executive producer. Â Now, Ms Queller is promoted to executive producer. Â Her fellow executive producers on Supergirl include Andrew Kreisberg, Greg Berlanti, Mr Rovner and Sarah Schechter. Â Ms Quellar's prior work includes producing Gossip Girl, Vegas and Gillmore Girls and writing for these shows as well as Felicity and One Tree Hill.
Robert Rovner
Mr Rovner first took a role on Supergirl as consulting producer.  When season 2 began, he rose to executive producer.  Mr Rovner's prior work includes producing and writing on Crossing Jordan, Private Practice and the reboots of Dallas and Bionic Woman.
Supergirl Season 3
Ms Queller's resume includes a number of comedies in her prior work; Â Mr Rovner's resume, more dramas. Â By elevating these two producers together, Berlanti Productions may be signalling a balance of comic and dramatic elements in Supergirl.
Considered together, Queller's and Rovner's prior work has a much lighter tone than the Arrowverse shows did last season.  From a character and storytelling perspective, Supergirl — much like Superman — works much better with a lighter, more joyful tone, than she does with the grim and gritty tone associated with Arrow.  As a fan, this writer hopes Ms Quellar's and Mr Rovner's promotions will lead to a lighter, more hopeful tone for Supergirl season 3.  If we can't get Callista Flockhart back fulltime as Cat Grant, perhaps we can at least return to the tone of season 1.
Save