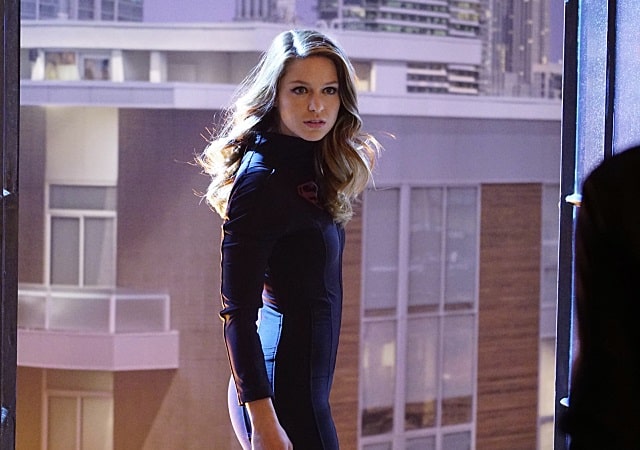 This week's Supergirl was without doubt one of the best episodes of the whole season as Kara gets infected by Red Kryptonite which turned our Girl of Steel into National City's worst enemy and cause major consequences.
As someone who loved the Red Kryptonite episodes for Clark Kent on Smallville because of the great stories it gave us, seeing Supergirl getting affected by it was a lot of fun to see. It was especially fun to see Melissa Benoist getting to play a wicked version of Kara as I'm sure many of us are used to see her as a powerful sweetheart like Kara Zor-El or Marley Rose on Glee. The biggest difference between what I remember of the Red K stories on Smallville and the one on Supergirl is that Kara's actions actually have major consequences in the whole city.
While Clark would have consequences to deal with within his circle of friends and family, his actions under the effect of Red Kryptonite never became a public awareness because Metropolis never saw the Red Blue Blur/The Blur going rogue that way. This is the type of story that I imagined them doing in Season 2 or 3 after her first year as a hero, but I was still interested that they used this card so soon. The only thing that didn't work for me was Kara's "dark" costume which was just too simple and not really something that stood out. But that is pretty much the only nitpick I had with her Red Kryptonite phase.
I had several favorite parts with Kara under the red influence, whether it was breaking her sister's heart in the cruelest way possible or Kara going at it with Cat before she got thrown of a building and almost died. It was however hilarious to see Kara, while under some unfair circumstances, got finally an upper hand on Siobhan who gets fired in this episode. I actually thought it was going to be annoying to see National City lose their faith in Kara, but it actually makes this origin story that much more compelling because it was done so early.
The biggest consequence was that J'onn had to out himself as the Martian Manhunter to the public and while it was powerful to see him finally just go public with it, I'm really curious to what this means for J'onn at the DEO moving forward. It will also be intriguing to see how Kara's relationship with James gets repaired. The only aspect that I rolled my eyes on with the Red Kryptonite was that it had to come from Maxwell Lord. He has sadly been one of the very few, but disappointing aspects of the show so far and the fact that he "created" it, felt forced. I'm sort of ready to be done with this character, at least for a while.
Overall, "Falling" was another emotionally charged episode that featured major consequences for our hero that will have a long-lasting effect on the rest of the season and maybe into Season 2. I love conflicts like this for our hero because it gives them different obstacles to deal with. Also, did anyone else just grin when we got a major nod to Superman III with Kara shooting peanuts in the bar? Because I sure did!
Supergirl airs on Monday nights, 8/7c on CBS.
[Photo: Sonja Flemming/CBS]
Summary
National City's guardian angel becomes the city's biggest threat as Supergirl gets infected by Red Kryptonite in this week's strong episode.