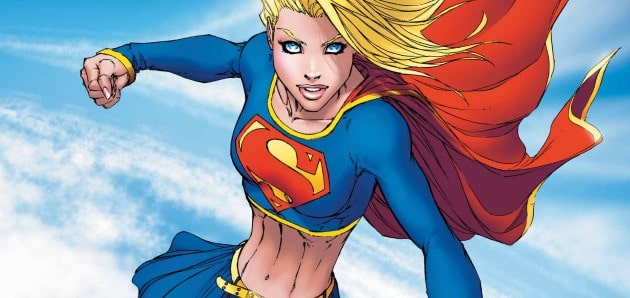 When it was announced that Greg Berlanti and Ali Adler's Supergirl television series was heading to CBS instead of The CW, many people, including myself, were disappointed that the show would not be on the same network as Arrow and The Flash. With Berlanti at the helm and the fact that Kara would be a woman in her early 20's (not to mention the fact that the character appeared in the later seasons of The WB/CW's Smallville), The CW felt like the perfect fit for Supergirl, especially because it would allow for a possible three-show crossover between it, Arrow and The Flash. However, as first reported by KSiteTV, new information from a profile on Berlanti coming out in the Dec. 5 issue of Entertainment Weekly shows that there is a possibility that Kara could be heading to Starling or Central City at some point during Supergirl's run.
Here's the passage that addresses whether or not the show's universes are connected:
Later in the afternoon at his other office on the Warner Bros. lot, Berlanti meets with fellow producer Ali Adler and Oscar-winning costume designer Colleen Atwood to go over looks for their upcoming revamp of Supergirl. The show will follow 24-year-old Kara Zor-El, Superman's cousin, and with a twist that that could melt fanboy brains, Berlanti says it's possible this Supergirl could enter the worlds of Arrow and The Flash.
With DC fans already eagerly anticipating The Flash and Arrow two-night crossover event, which will air next Tuesday, Dec. 2, and Wednesday, Dec. 3, on The CW, the news that Supergirl could possibly be taking place in the same world as those two series has to excite them even more. Maybe by next fall we could be talking about an epic three-night The Flash, Arrow, and Supergirl crossover. Here's hoping that happens.
Photo via DC Comics