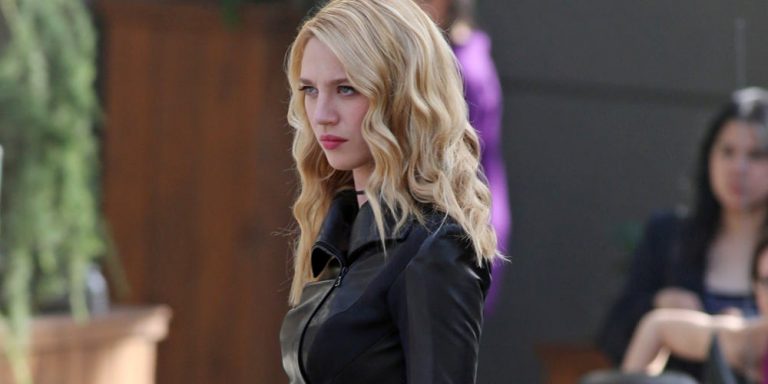 Psi is one of the new supervillains who will be showing up in Season 3 of Supergirl. Like most of her counterparts, she is based on an existing character in the comic books but has received some changes so as to make her more useful to the plot of the TV show, which is to be expected.
Said character is not particularly well-known in the comic books, but she has shown up in more recent times, meaning that she has not been forgotten. Her first appearance was in 1982 when she was created to serve as an opponent for Supergirl. There, she was introduced as a woman with psychic powers named Gayle Marsh, who had been raised by a scientist named David Pendergast ever since the deaths of her parents to fight a mysterious threat called the Decay. As a result, Marsh fought Supergirl in the belief that she was the Decay, but in the end, she refused to kill her because she could not convince herself that was the right course of action. This resulted in a break with her legal guardian that saw him being turned into a monster and then back into a human through the use of her powers, which was followed by Psi leaving.
Since that time, the character has shown up in other places as well as in other forms. For example, she was a member of the Suicide Squad at one point in time, though she was killed in an encounter with the Rocket Red Brigade while on a Suicide Squad mission in Central America. Furthermore, she was one of the fallen who were brought back as a member of the Black Lantern Corps in Blackest Night. In one case, she was even reimagined as an alien from an alternate dimension who had no mouth rather than a human with psychic powers.
How Has Psi Been Changed for Supergirl?
Psi is expected to show up in the second episode of Supergirl. As a result, there is not a lot of information that can be found about the character in the TV show at this point in time. However, it has been said that she is a thief who uses her psychic powers to incapacitate her enemies by exploiting their fears, meaning that her appearance in the TV show will be well-timed. After all, October is supposed to be the month of spooky things, meaning that a fear-themed supervillain seems like a most appropriate choice.
Granted, fear seems a little out-of-character for the character of Psi as established in the comic books. It is not her standard approach in the source material, though to be fair, she has not appeared in enough material for her standard approach to problem-solving to have become that cemented. For that matter, there is no real reason to believe that she could not exploit the fears of others, seeing as how her psychic powers in the comic books were by no means limited to telepathy and telekinesis. Regardless, there is a fair amount that remains unknown about the character called Psi in Supergirl, but it seems probable that the missing information will be filled in as soon as the second episode of Season 3 is broadcast on October 16.
Save