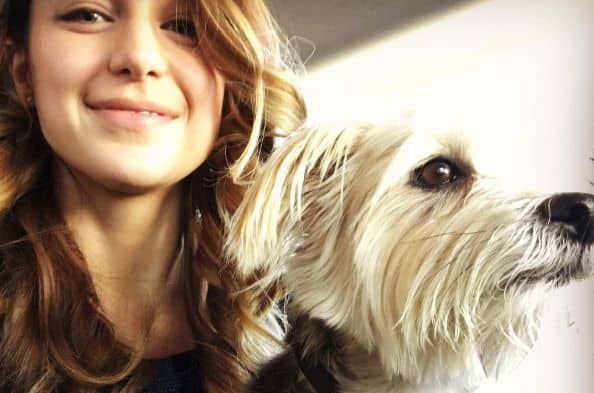 Is everyone else psyched to see the next episode of Supergirl?  We are!  Episode 11 is premiering tonight and I figured I'd check in on the show's star Melissa Benoist.   Melissa continues her crush on resident transpo dog on the set, Duke.  Melissa is in full out Supergirl gear when she snaps this shot of her and the canine for her Instagram account.   In case you don't know by know, Benoist absolutely loves dogs.  You'll see them sprinkled into her Instagram account every single week.   She also has her own pup named Milli.
So what else did Melissa get up to this week?  Looks like she met potential future President Hillary Clinton back stage on Ellen where she made an appearance.   While some commenters didn't approve of Hillary, one saying, "Are you serious??? She's a joke! A laughing stock! A criminal who needs to be behind bars!" others were incredibly supportive and praised Melissa.  One said:
Thanks to you, Melissa! You are my angel the keeper! Every day I wake up and I look at your photos and it becomes better for me when to me badly I think of you and me it becomes better! I don't know for what to me such punishment. Sometimes I think, what is the meaning of life, remember you and realize that while you're alive, I have than to live.I am sad that you are so far away, because just to see you, just for you to be there, just to be friends with you, I would have paid for it all! I feel unearthly communication with you! I am grateful to you! I would be very glad to talk to you! At least simply on the Internet! I am grateful to you! Thanks big for you, Melissa.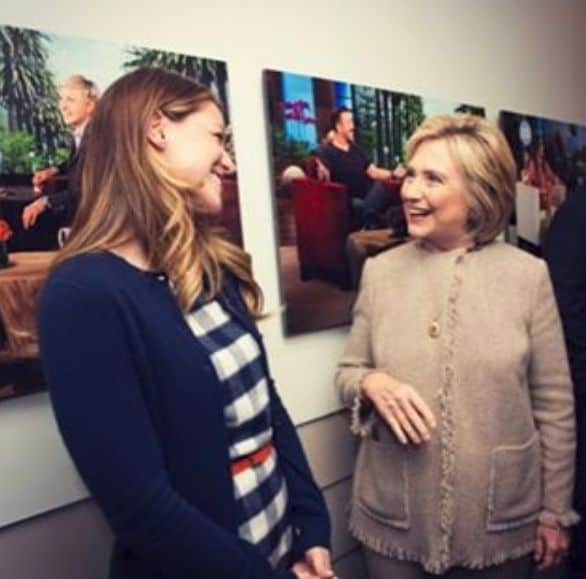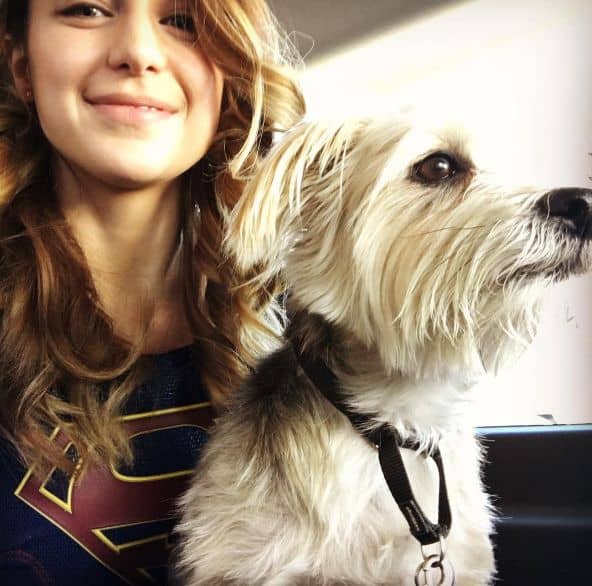 Catch Melissa on Supergirl which airs Mondays at 8PM EST on CBS
Images via Melissa Benoist Instagram