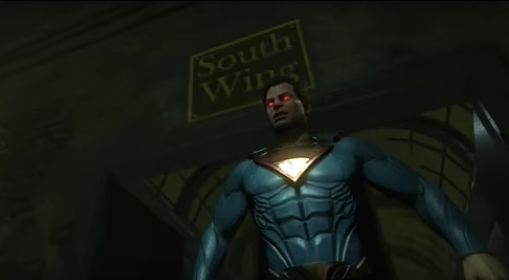 A new trailer was release for Injustice 2 today which features a Superman trying to gather a superhero army to take over the world.  As you'll see, Batman is having none of this so you know, fighting and stuff happens.   According to Geektyrant
There are a fair few interesting reveals in the trailer itself along with some more incredible gameplay footage. Meanwhile, Darkseid once again shows up at the end; could it be that these heroes will have to unite against him? We'll just have to wait and see, but for the time being, let us know your thoughts in the comments section below.
Want to know what the biggest reveal is?  It's the fact that Batman Vs. Superman is still making tons of money outside of box office sales.  Here's a suggestion.  Just cut out the movie entirely and you'll have yourself a winning scenario.
Of course the box office was also a winner but man.  I wish we could find a way to prevent these crappy movies from being made.  As long as the opportunities for merchandising and gaming are there though, these movies are here to say.
Check out the trailer below: