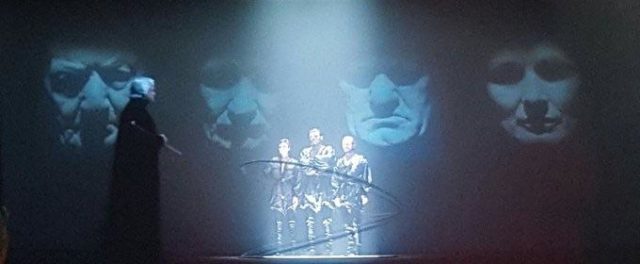 Superman still stands out as the only film in history to spend the entire first scene of the movie setting up its own sequel. The thing is that this was intentional, as both the first and second film were being shot concurrently. It's even believed that they were supposed to be the same film but the run time was simply too long, which would make sense really. Why else would they show General Zod and his loyal followers without bringing them back eventually? In the original Superman movie we saw as they were exiled but we didn't get to see them again until the second movie. Unfortunately the second movie wouldn't come until out until two years after the first one had been released.
Personally I think this was a wise move because there was more of a reaction to Superman coming out in theaters than some people like to admit. It wasn't an idea that everyone was on board with right away since it was believed in part that it could have ruined the man of steel's reputation and possibly turn people off to the whole idea of the DC hero. Fortunately when the movie did come out people were hooked after a while and claimed to love it in a way that was borderline manic. To this day if you ask a fan of Superman whether they loved the initial film or not a good percentage of them will likely claim that they have been a Superman fan for years.
The idea of Superman was always to feature General Zod, obviously, since the first scene goes into great detail with it and builds up the tension just enough for people think that this might come back sometime later in the movie. If it had been a four-hour movie, which even now would be highly unprecedented, then it would have been possible. But asking people to sit that long in a theater would be insane, not to mention that it would have never made it to the theater at that point since no one in their right mind would have allowed it. But splitting it into two movies was a good idea even if it seemed a bit of a tease to add in this initial scene without granting the payoff until two years later. By the time people were re-introduced to Zod and his minions they were ready for another Superman movie in which he got to fight someone truly formidable and capable of existing on his level.
I mean come on, Lex Luthor is a genius and easily ruthless enough to contend with Superman when it comes to intelligence, but without that he's just another human that Superman could annihilate. Superman needed enemies that could stand toe to toe with him and not be brushed off like insects. That's why bringing Zod back was so important, apart from the fact that he'd already been shown in the original film. They managed to keep the continuity but still had people believing that they were just teasing them in the first one, which might have seemed like a cruel joke.