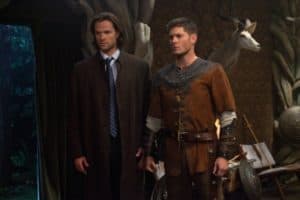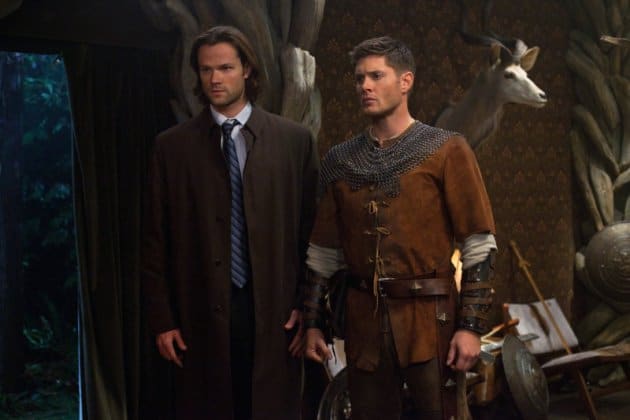 Supernatural is taking on the popular world of LARPing in an upcoming episode that finds Felicia Day returning as hacker and girl geek Charlie.
Day first appeared in season 7 when Sam and Dean called on her to help them thwart a plan by Dick Roman. After tangling with the Leviathans, Charlie went on the run and started a new life. Next week, Sam and Dean will be investigating the suspicious deaths of two LARPers who are playing a live action game called Moondoor. There they come across Charlie, who happens to be acting as the Queen of Moondoor.
The deaths lead them to a fairy who has been tasked with hurting people. Can the Winchesters and Charlie find her master in order to stop her?
This episode looks like a lot of fun, much in the same vein of episodes like "Monster Movie", "Time After Time" or "Frontierland". And there's Dean decked out in medieval garb! Dean in costume is never a bad thing.
Keep an eye on our Supernatural page for more spoilers, sneak peeks, reviews and photos.