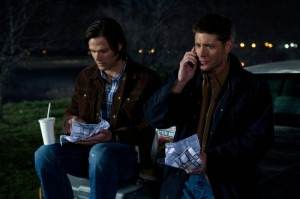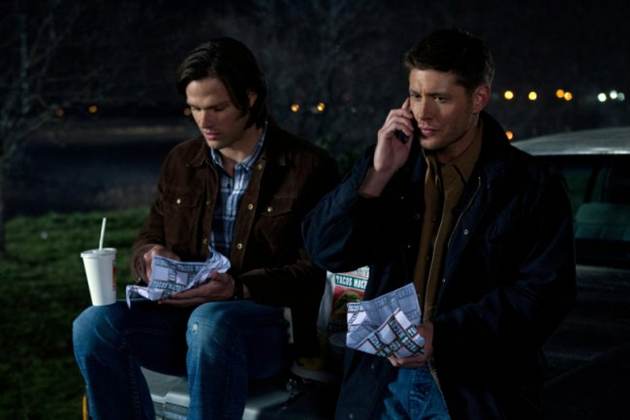 The last episode of Supernatural before the current break ended with a bang: Bobby is a ghost and he is definitely hanging around. The producers, writers and even Jim Beaver himself managed to keep his reappearance a secret from the fans. Unfortunately, while Bobby has clearly been helping the Winchesters since his death (all those weird occurrences were him), he's come to the realization that they cannot see him. And while Dean was clearly ready to be made into a believer that Bobby didn't pass on as they had thought, the fact that Sam was unable to communicate with him through a Ouija board means that the brothers have no proof that their father-figure is actually sticking around.
When Supernatural returns with five all new episodes in a row beginning on April 20, the Winchesters are called by an old friend to help on a case. Annie Hawkins (guest star Jamie Luner), a fellow hunter who just so happens to have had "relations" with both of the brothers,has disappeared when the brothers roll into town. They track her last known whereabouts to an old, abandoned haunted house. Ghostly occurrences aside, perhaps the biggest surprise is the fact that Bobby has followed the boys to the house and may find a way to communicate with him. Is this promo for the episode misleading or will the Winchesters finally be able to talk to Bobby? We'll have to wait and see.
For more coverage of the show, including sneak peeks, reviews, spoilers and more, browse and bookmark our Supernatural page. You can also watch the newest episodes, direct from Hulu, there!