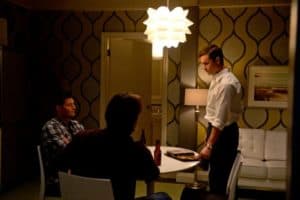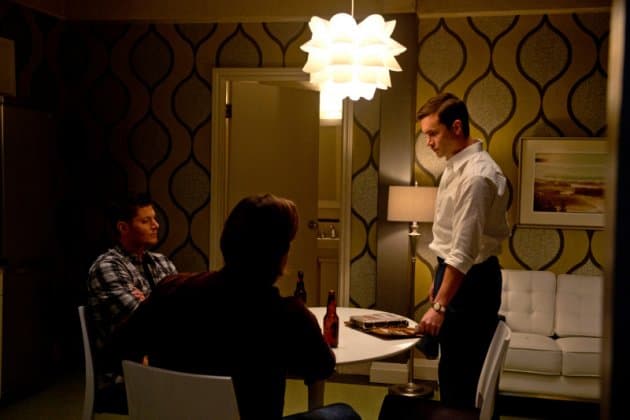 Sam and Dean dug into the wacky world of LARPing in this week's Supernatural in an episode that also featured the return of Felicia Day as former Roman Enterprises IT employee Charlie Bradbury.
After investigating the mysterious deaths of two LARPers, the Winchesters realized that Charlie was the Queen of Moondoor, the local LARPing game. Â Dean donned some medieval garb to walk the fairgrounds with Charlie while Sam did research. Â Later, the boys went to rescue a captured Charlie, who discovered that a fairy with a dark master was being made to hurt these men. Â Fortunately, Sam and Dean arrived in time to help defeat the man who summoned the fairy and then they both costumed up to fight in the Queen's battle. Â In the end, Dean gave a rousing speech right out of Braveheart and the boys ran into a hilarious battle. Â For more on the episode, read our full review.
Sam and Dean will come across and previously unseen person in next week's episode: Henry Winchester (their grandfather). Â They're shocked when a young Henry time travels to the present in search of a demon and meets with the boys to find John, convinced that his son can help him on his hunt. Â Naturally, the boys are shocked to learn that the Winchester family was also populated with hunters. Â All signs point to this episode being a big one for the boys' own family mythology.
Watch a sneak peek for this episode.
Watch a preview below for the January 30th episode of Supernatural on The CW and browse through photos for the episode here.
Visit our Supernatural page for spoilers, reviews, sneak peeks and more.
http://youtu.be/4CM1ydcbjmc