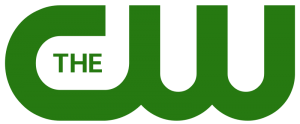 Solid proof that God exists and that He loves me personally: the CW has renewed Supernatural for a sixth season. Supernatural fans, rejoice, as Eric Kripke's evil scheme to deprive us of the Winchester boys beyond his original five-year plan has been unceremoniously squashed.
I was worried for a while there, because the network was pushing for another season but there was some uncertaintly whether everyone else was on board (beyond the boys, who had six year contracts anyways). Fortunately, they also seem to love me, so thank you, Dawn Oostroff, Kripke and the rest of the CW team! Expect a fruit basket from me shortly. And I'm sending one to EW's Ausiello, who just broke this story (the network has also sent out an official press release confirming Ausiello's story).
The network gave out early renewals to several other shows too, including Gossip Girl, the improved (or so they tell me) 90210, freshman drama The Vampire Diaries and America's Next Top Model. Seeing as I am also a big fan of Gossip Girl and The Vampire Diaries, this pleases me greatly.
But what of the other CW shows, you ask? The fate of One Tree Hill, Smallville, the new Life Unexpected and freshman series Melrose Place? Well, their fate is currently up in the air. All of them are currently "on the bubble", meaning the ratings aren't doing that great and they could be cancelled. On the other hand, Ausiello does say that of the four shows, both "Smallville and One Tree Hill stand the best chance of returning".
But seriously, all I'm really focusing on is the return of Supernatural and The Vampire Diaries. I guess today's going to be a good day after all.
Email: clarissa @ tvovermind.com
Follow: twitter.com/clarissa373