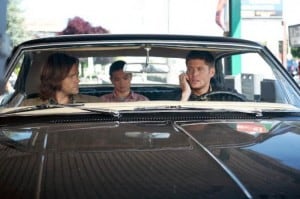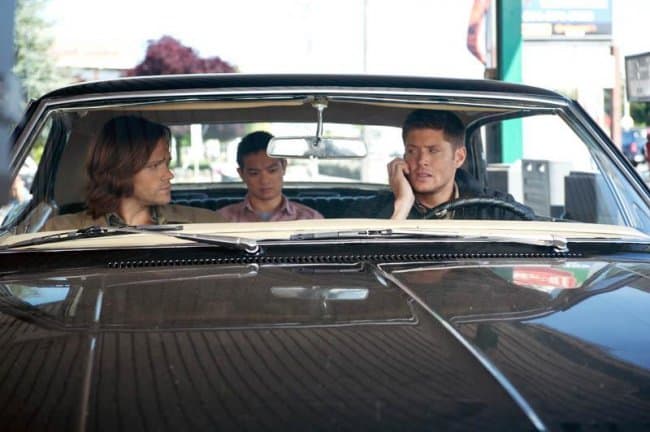 Are you eagerly awaiting the season 8 premiere, Supernatural fans?  I'm feeling pretty pumped about the show with Jeremy Carver now leading the charge and based on the preview we've seen.
Let's summarize, shall we?  We know that Sam and Dean reunite after a year apart.  Unable to find Dean – and after having lost Castiel, Bobby and Kevin – Sam decided to get out of the hunting life and shacked up with a girl…one that he's not necessarily eager to give up.  Dean, meanwhile, managed to survive Purgatory…and find a way out with some help from a vampire named Benny.  The very same vampire Dean has no desire to tell his brother about.
The Winchester brothers meet once again at Rufus' cabin, where Sam is very surprised to see his brother and learn where he's been (and hands Dean back his beloved Impala!).  Sam and Dean soon go looking for Kevin, who seems to have grown up quite a bit and accepted his fate as a prophet over the last year.  And he has some big news for them: there's another tablet out there that contains instructions on closing the Gates to Hell forever.  Will the Winchesters and Kevin be able to track down this tablet before Crowley and his demons get their hands on it?  And, of course, there's the biggest question: where is Castiel?!
Keep an eye on our Supernatural page for spoilers, previews, photos and recaps for the show.