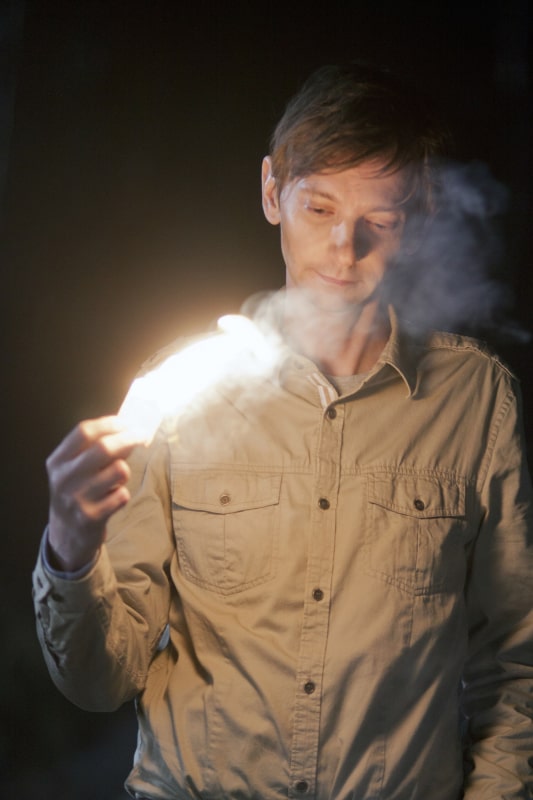 Thanks to the actor himself, we know that hunter Garth will be making a return guest appearance in season 8 of Supernatural.
DJ Qualls, who first played Garth in the episode "Season 7, Time for a Wedding" in November 2011, later reprised his role in the late season 7 episode "Party on, Garth".  A wiry hunter, Garth endeared himself to Dean in particular, thanks to his quirky ways (although we're not certain Dean is a huge fan of Mr. Fizzles).
Qualls confirmed the news himself last night, tweeting "A week from today, Im heading back to Vancouver to play with my buddies @jarpad and Jensen. Some exciting stuff in that ep. Can't wait."  Based on the current episode being shot, we're wagering that Garth will be returning in either episode 8.06 or 8.07.  Unfortunately, we don't have any details yet on the plot and why Garth reunites with the Winchesters, but we're going to assume that hilarity ensues.
Supernatural returns for its eighth season on Wednesday, October 3 at 9:00 p.m. ET/PT on The CW.
For all of our news, spoilers, recaps and previews for season 8, browse and bookmark our Supernatural showpage.