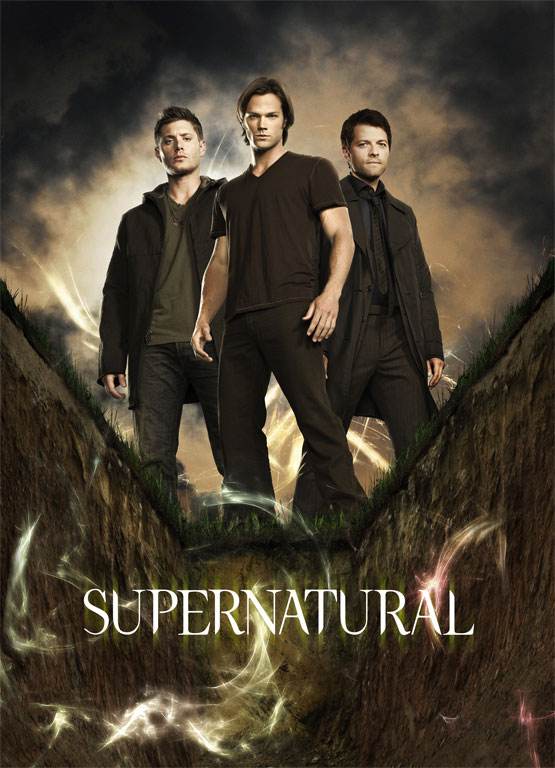 Some good news coming out of The CW for Supernatural today: Supernatural has been officially renewed for a seventh season. While a seventh season seemed like a forgone conclusion after many years where the fate of Supernatural was left up in the air, fans were anxiously waiting for this news to finally be confirmed.
A lot of factors likely went into ensuring Supernatural another spot on the schedule next year. One is likely the ending of Smallville, which is another show that appeared on the original WB network along with Supernatural. The ending of Smallville means that the network is losing one of its three supernatural-based shows (with The Vampire Diaries being the third). Losing a staple like Smallville – which isn't bad considering it's just ending its tenth season – could have made the network happy to hang on to another long-running show. Especially considering Supernatural has consistently performed well in the ratings. This year marked the move of Supernatural to Friday nights (to once again be paired with Smallville, which had been on Friday nights since the Fall of 2009), but the change didn't really impact Supernatural's ratings. It's holding steady in all of The CW's key demos and has had consistently steady ratings for the network.
Another factor was the announcement that Supernatural's two main stars – Jared Padalecki and Jensen Ackles – had renewed their original six year contact for one additional year. With the ending of both Smallville and the incredibly likely cancellation of Life Unexpected (pretty much a forgone conclusion), The CW is left with at least two open spots on their schedule, maybe more depending on what happens with One Tree Hill, Nikita and Hellcats. While they have a few strong potential pilots to fill the empty spots on the Fall schedule, there's no sense in ending Supernatural now and ridding themselves of a stable show for a new one with unknown results.
I know a lot of fans will be wondering where the show goes from here. We were all asking that towards the end of season 5, actually. Supernatural's creator, Eric Kripke, had stuck to his original five year plan, with the apocalypse storyline ending in the season 5 finale. When Kripke handed the reins of showrunner to executive producer/writer Sera Gamble at the end of last season, fans were left wondering "where do we go from here?" The good news is that Sam Winchester returned from the Hell he jumped into in the season 5 finale. We also explored stories involving Sam without a soul and the rise of monsters. What season 6 has been lacking, however, is the strong season-long arc and terrifying big bad that many previous seasons excelled at. However, the show had to find its footing again after concluding a multi-year arc, so it's understandable. Season 7 could go a long way to making up for a few of the weaker aspects of season 6.
As a fan, I'm thrilled to watch the Winchester brothers on my screen for another year. I'm curious to see where the show can go next season and to see where this cliffhanger we've been promised in the season finale can lead.
A new episode of Supernatural will be airing this week on April 29. You can view a trailer, a sneak peek and promo photos for the upcoming episode. Also, go take a look through our slide-show on questions we'd like to see answered in season 6.
clarissa @ tvovermind.com
twitter.com/clarissa373
twitter.com/tvovermind