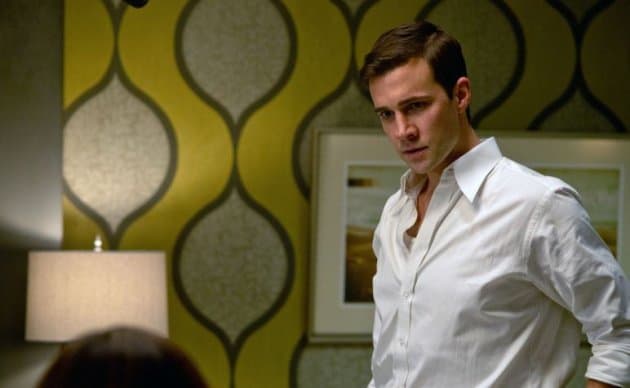 Since Supernatural has returned from its winter hiatus it has reunited Sam and Dean and given us a LARPing episode that featured Sam in leather pants and Dean channeling William Wallace (read our review).  In other words, it's been pretty awesome.  Next week appears to continue this streak with an episode that will finally give us real insight into the Winchester family history.
The preview for "As Time Goes By" shows us that Henry Winchester, the boys' paternal grandfather, time travels to the present in a search for his son, John.  But since John isn't available, it looks like whatever spell Henry used brought him to John's closest living relatives.  Unfortunately, the situation gets hairy pretty quickly when it becomes clear that both sides don't want to provide answers without more information.  I'm sure Sam and Dean are shocked to see someone asking for their father after all of these years, while Henry is clearly desperate to find his son and start hunting the demon Abbadon.
The initial meeting between these three men ends with Henry turning the tables on Sam and Dean and handcuffing them while making his escape.  But at some point they will reunite and it seems like we're going to get some very interesting information about the Winchester family.  Personally, I have a ton of questions, like "if Henry is a hunter, why didn't John know about hunting before Mary burned up on the ceiling?"
Watch a sneak peek below for the January 30 episode of Supernatural on The CW.
Visit our Supernatural page for spoilers, reviews, sneak peeks and more.
http://youtu.be/bMwY85qxVmU