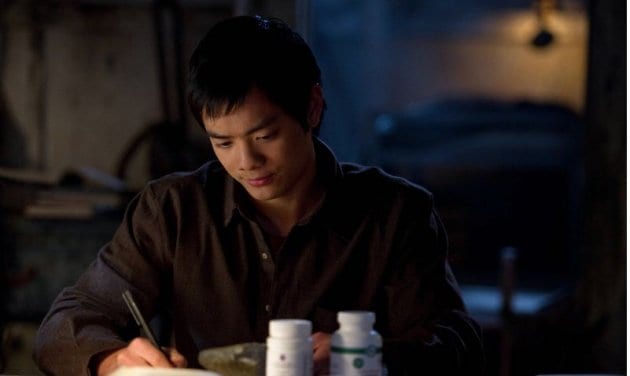 Supernatural fans have enjoyed a stretch of non-tablet episodes since the tense "Torn and Frayed" (LARPing! Multi-generational daddy issues!) and while we've stumbled on to a new aspect of Winchester mythology (the Men of Letters legacy), attention turns back to the tablets in next week's episode.
In "Trial and Error", the Winchesters head to Garth's houseboat to reunite with their prophet.  But he's in a pretty bad state, because being a prophet is not an easy gig.  In fact, he may have even had a "small stroke".  But despite this, Kevin is elated to give Sam and Dean the good news: he's figured out how to close the Gates of Hell.
The instructions?  Someone must face a series of three trials before closing the Gates and the first trial is killing a hellhound.  Which Winchester brother will face the trials?  No one knows yet.  All we know is that whoever it is, they both look like they're in for a bumpy ride.  Not only do the trials look difficult, but we're sure Crowley won't side idly by while Sam and Dean try to close off his home forever.
Watch a sneak peek below for the February 13 episode of Supernatural on The CW.  Plus, check out the Canadian promo below (very ominous)!  You can also watch The CW preview here or browse through photos here.
Visit our Supernatural page for spoilers, photos, sneak peeks, reviews and more.
http://youtu.be/YEbLAVsQRL4
http://youtu.be/E5YGPVckFMA