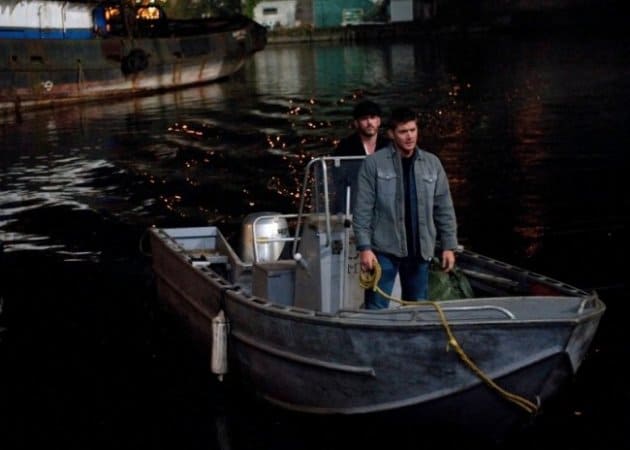 Oh no, Supernatural fans!  Sam and Dean may have reunited after a year apart, but Sammy's not too happy when Dean sets out on a personal day.  The elder Winchester brother gets a call from BFF Benny, who got beaten up by some vamps (who are apparently very into boating).  Dean sets off to help, leaving a confused Sam in his wake.  Now that he's back on the job, Sam's not happy about the brothers separating.  After all, they've got a prophet and a tablet to find.
Dean may be eager to keep Benny a secret from Sam at the beginning of the episode, but he'll have to come clean soon enough when he and Benny run into trouble and need Sam's help.  How will Sam react to his brother's new friend?
Meanwhile, we'll also be getting flashbacks to Dean and Benny (and Castiel!) in Purgatory.  Consider me intrigued in this episode, especially since we know it was written by fan favorite scribe Ben Edlund.
Watch a sneak peek below for the October 31st episode of Supernatural.  You can also watch a preview here and browse through episode photos here.  For more spoilers, reviews, photos and sneak peeks for season 8, check out our Supernatural page.
http://youtu.be/2UMZmCN_Ahs