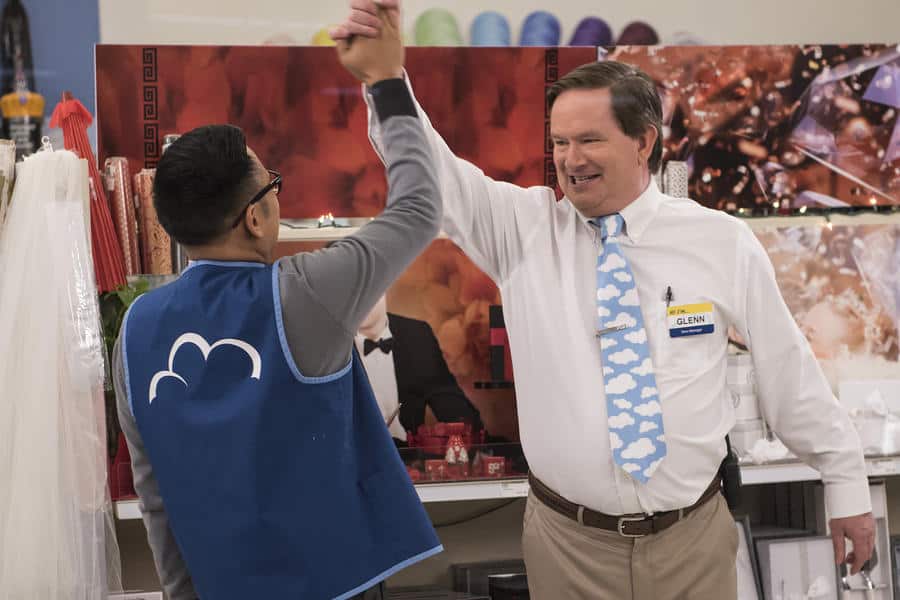 There are many things you can purchase at your local Superstore, and included among them are items to help you with your upcoming nuptials. On tonight's episode of Superstore, customers and employees alike look to Cloud 9 for assistance in wedding planning.
It looks like we are in for an episode that will teach plenty of life lessons, including that not all weddings are between a man and a woman, and the practicality of raising a child instead of having a lavish wedding. Will our favorite retail workers prove adept at wedding planning, or will it result in hilarious chaos as per usual? Tune in to NBC tonight and find out!
Check out the official synopsis of tonight's episode:
Preparing for their annual wedding themed sale, the employees of Cloud 9 experience the most hectic day filled with frantic and aggressive customers. When Amy (America Ferrera) notices that Cheyenne (Nichole Bloom) and Bo (Johnny Pemberton) are two of these customers looking to make lavish purchases for their own wedding, she tries to help them understand the costs of having a child. Unfortunately, this terrifies Bo, causing him to flee the store. Amy and Dina (Lauren Ash) team up to search for him and enjoy their unlikely car adventure together. Meanwhile, Jonah (Ben Feldman) and Garrett (Colton Dunn) try to cheer up Cheyenne by helping her brainstorm ideas and themes for the wedding. Determined to show that not all Christians are against gay marriage, Glenn (Mark McKinney) enlists the help of Mateo (Nico Santos) to assist a gay couple with their wedding planning.
Also, check out a preview of tonight's episode below:
[youtube https://www.youtube.com/watch?v=K7RFoBEBrK0]
Are you excited for tonight's episode? How do you think it will play out? Let us know in the comments!
Superstore airs Mondays at 8/7c on NBC.