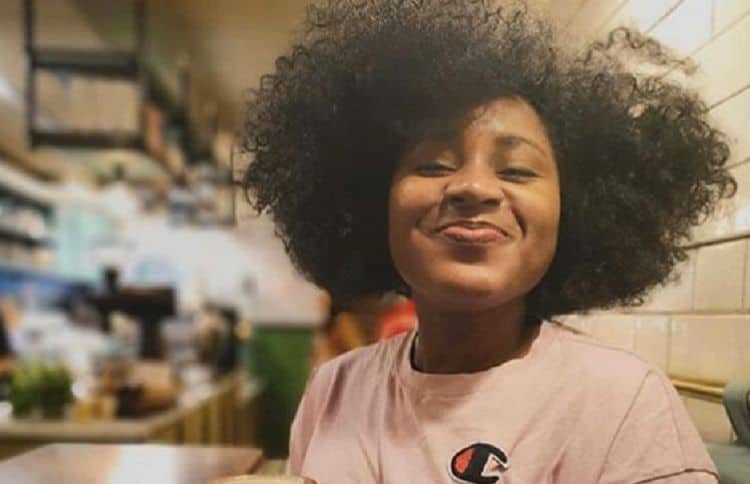 The last several years have been really good to Susie Wokoma, and she deserves every second of it. If you haven't heard of her yet, it's time to get familiar. The talented British actress has shown time and time again that her talent is truly limitless. She has worked on some very successful film and TV projects including the sitcom Chewing Gum and the film, Half of a Yellow Son. She also has a main role in the upcoming Amazon Prime series, Truth Seekers. We don't know much about Susie's character yet, but her fans are already anxiously awaiting her presence on the small screen. Continue reading for 10 things you didn't know about  Susie Wokoma.
1. She Made Her TV Debut At 14
Susie's journey to becoming a successful actress hasn't been without its twist and turns, but she is able to say that she got somewhat of an early start. She made her on screen debut when she was just 14-years-old. However, her career didn't actually start to take off until a few years down the line.
2. She's Starred In Three Netflix Shows
Starring in a Netflix series is a dream come true for most actors. In many cases, being in a Netflix film or series can take an actor's career to the next level. Susie has gotten the chance to experience being in not one, not two, but three Netflix shows. She had main roles in Chewing Gum, Crazyhead, and Crashing.
3. She Likes To Dance
Everybody likes to have fun and unwind, and one of Susie's favorite ways to do that is to dance. She loves to show of her moves on the dance floor and apparently other people like to watch her do her thing. She told I News that every time she dances, people can't help but gravitate towards her.
4. She Studied At Royal Academy Of Dramatic Art
Susie is a formally trained actress who attended the infamous Royal Academy of Dramatic Art (RADA) in London. The school has produced several stars including Grace Saif from 13 Reasons Why, Mischa Barton from The OC, and the legendary Anthony Hopkins.
5. Her Sister Is Also An Actress
Susie isn't the only person in her family who was bitten by the acting bug. In fact, her interest in acting came as a surprise to her family because her sister, Emi had always been the one who was on the path to becoming a professional actress. Emi played Tina Turner in a stage production in 2012.
6. Her Father Kicked Her Out When She Got Into Acting School
Unfortunately, Susie's parents weren't always supportive of her acting aspirations. During her interview with I News, she said, "When my Dad found my letter saying you've got into Rada, he lost it. He kicked me out. Not because he was an awful person. He was scared. He couldn't look after me in that world, he couldn't understand it. There was no-one on television who looked like me."
7. She Isn't Afraid To Speak Her Mind
Being a woman in the entertainment industry can be challenging. Being a woman of color adds another layer of complexity to the dynamic. Throughout her career, Susie has found herself in several situations where she's had to speak up about an issue or incident. Although she doesn't necessarily mind speaking out, she wishes she didn't have to.
8. She's A Talented Screenwriter
Now that she's established herself as a talented actress, Susie is also getting her hands into some other things. She has down that she has some serious writing abilities and she's flexed her skills on several projects including an episode of the TV series, The Reluctant Landlord.
9. She's Working Hard To Increase Representation For Black Women
Before Susie's career took off, she hadn't seen many women on TV who looked like her. As a result, she is a big advocate for more diverse casts in TV shows and movies. Not only is she hoping that she can provide representation for the next generation of young black actresses, but she also hopes that she can create new opportunities for them as well.
10. She A Big Music Fan
As someone who really loves to dance, it probably doesn't come as much of a surprise that Susie also loves to listen to music. She is a huge music lover who likes a little bit of everything. She participated in the 30 Day Music Challenge on Instagram in which she posted a new song every day for a month based on the category laid out by the challenge.