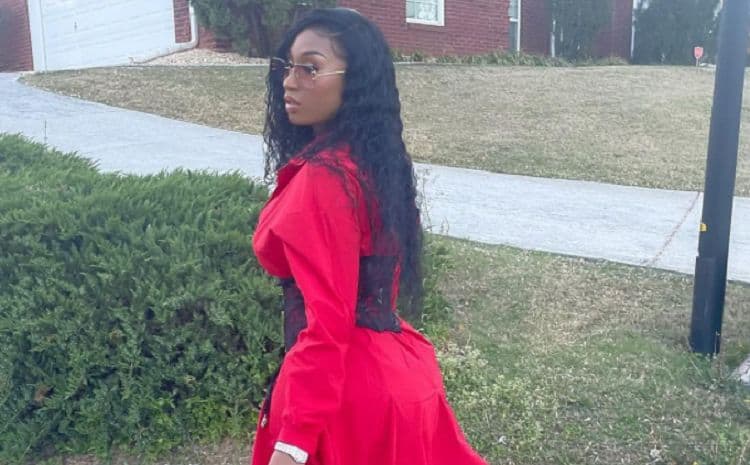 Dating a celebrity comes with lots of perks, but it also has its fair share of downsides as well. Since dating Black Ink Crew star Ceasar Emanuel, Suzette Samuel has gotten to see the coin from both sides. On one hand, lots of Ceasar's fans have commented on how happy he looks with her, but on the other, Ceasar's daughter has accused him and Suzette of abuse. Suzette, who has a daughter of her own, has yet to address the allegations, but there's a very good chance she is going to dispute these claims. Although Black Ink Crew has been on hiatus for about a year, fans are hoping to see Suzette join the cast when the show returns. Keep reading for 10 things you didn't know about Suzette Samuel.
1. She's A New York Native
Suzette is originally from the Bronx, and like most people from New York, she's very proud of it. Unfortunately, however, Suzette didn't have the easiest upbringing. After spending a few years living in Georgia, she moved back to New York. These days, however, she's back in the Atlanta area.
2. She's A Realtor
Despite having lots of obstacles to overcome, Suzette managed to carve out a nice path for herself. While working as a bartender, she met a woman who suggested she try real estate. Suzette told Voyage ATL, "As a city girl from New York, I knew what real estate was, but I did not know two much in detail about it. That sparked my interest in Real Estate. I wanted to know more, so I began researching."
3. She Has Known Ceasar For A While
Suzette and Ceasar have only been together for a little over a year, but the couple has been friends for much longer. Apparently, they met about four years ago and build a strong friendship before they started dating. It's unclear exactly how they met but the tea will probably be spilled in the next season of Black Ink Crew.
4. She Owns Businesses
In addition to being a real estate agent, Suzette also has a credit repair business called A & N Solutions. Suzette was inspired to start the business after some of her own decisions resulted in her having poor credit. She felt empowered knowing that she could help people avoid the same situations.
5.  She's Been Homeless
I wasn't joking when I said that Suzette has managed to overcome some serious obstacles. At one point in time she was even homeless due to the fact that her credit score was so low she couldn't get approved for an apartment anywhere. Luckily she was eventually able to find stable housing and get back on her feet.
6. Her Faith Is Important To Her
Suzette hasn't gone into great detail about her religious beliefs, but she has made it clear that she is a Christian and she has relied on her faith very heavily throughout the years. In fact, it was her faith that helped her get through all of the difficult times she was faced with.
7. Helping Others Is Her True Passion
There's no denying the fact that Suzette is all about her business, but helping others is what truly keeps her motivated. While talking to Voyage ATL, Suzette said, "My life has been dedicated to helping others. As an orphan from the system, I wanted to help others like myself, and that's what I did. My transition to the credit and real estate industry is no different. I take pride in providing life-changing services and being apart of the process of changing people's lives."
8. She Studied Psychology
When Suzette moved to Atlanta and was working the club scene, it didn't take long for her to want more for herself. Although the money was great, she knew that it simply wasn't something she could sustain long term. When she moved back to New York, she went back to school to earn a degree in psychology.
9. She Has Publicly Taken Shots At Caesar's Daughter
The issues with Ceasar's daughter, Cheyenne, don't look like they'll be coming to an end any time soon. Suzette has taken to social media to publicly bash Caesar's daughter in a series of posts on her Instagram story. Apparently, Suzette feels that Cheyenne is disrespectful and ungrateful.
10. She Has No Reality TV Experience.
When Caesar and Suzette announced their relationship there were a lot of people who felt like she was with him for a chance to be on TV, but that doesn't seem to be the case. As far as we can tell, Suzette has never been on any reality TV shows or made any attempts to get cast in one.