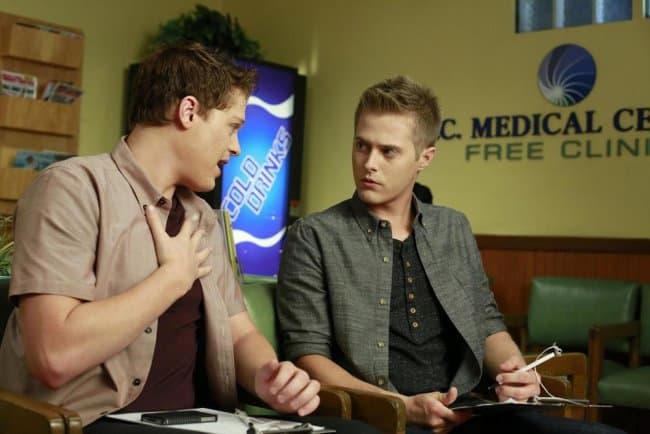 Kathryn and John met Nikki's mother, Jennice, in the last episode of Switched at Birth. While Kathryn was surprised that Jennice was pushing for an extravagant wedding when Nikki and Toby had insisted on something simple, she soon learned that Jennice didn't actually support this marriage at all and believed that the kids were too young to walk down the aisle. Will she team up with the Kennish 'rents to convince their kids to hold off the wedding in the summer finale?
Meanwhile, Bay reached out to John to see if he could keep Ty from returning to Afghanistan, but it turns out that Ty doesn't want to abandon his friends in the army. At the same time, he doesn't want to disappoint Bay. In order to keep that secret from Bay, John told her that he was unable to use his influence to keep Ty at home. And Daphne decided to stop interning at John's office in order to avoid Senator Coto and his thinly veiled threats, but she had to break into his office to erase a voicemail when she told Nikki about his intern dalliances and Nikki left him a message. Now Coto is in possession of security footage showing the girls going through his office.
In next week's summer finale, John and Kathryn contemplate telling Toby their true feelings about his decision to marry. Daphne must own up to her mistakes while Bay works on a plan to continue her relationship with Ty while he is overseas.
Don't miss the summer finale of Switched at Birth on August 19 at 8:00 p.m. ET/PT on ABC Family.