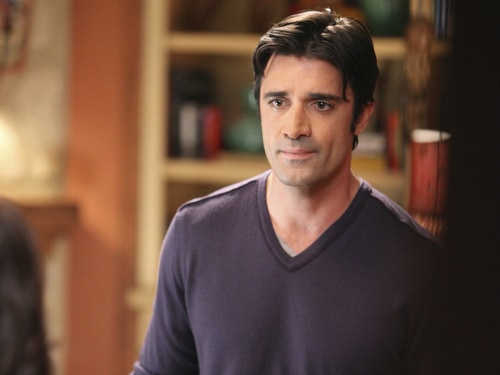 Regina's job was going well on this week's Switched at Birth and when her boss suggested she bring in some new business, she decided to help renovate Angelo and his partner's restaurant. But she was put in a rather awkward position when her boss became interested in Angelo. When Regina told him about it, Angelo admitted he wanted to be with her, but she said she wasn't ready for a relationship yet, although she did lie to her boss about Angelo being married.
Bay's night with Ty got interrupted by news of John's heart attack and she rushed to the hospital to be with her family. But another attempt to grow closer to him was spoiled when she met one of his former Army friends: a girl named Aida who also happened to sleep with him. Fortunately, Ty reached out to Bay in the end and set up a romantic night for her to lose her virginity.
At the Kennish house, Daphne was mother-henning John after his recent health scare and got frustrated by his inability to adapt his lifestyle to her healthy suggestions. Even Jace started getting frustrated with her obsession with John's health to the detriment of living her own life. But it was an impassioned speech by Kathryn that got John to understand that he needed to take his health seriously or they risked losing him. And at the car wash Toby started to realize that putting off college and joining the work force at such a young age wasn't really what he wanted and he called Wash U to get on their waiting list. Unfortunately, when Toby tried to approach the topic with John, his father expressed how much he needed him at the car wash.
In next week's episode, "Angelo invites Bay to join him at a pivotal meeting concerning the custody of his infant daughter. When Daphne and Jace (guest star Matt Kane) uncover a potential scandal regarding Senator Coto, they must decide what to do with the confidential information. Meanwhile, Nikki discovers that Toby and Simone have been in touch, and Emmett and Travis try to set Melody up on a blind date."
Watch a preview below for the July 22 episode of Switched at Birth at 8:00 p.m. ET/PT on ABC Family.