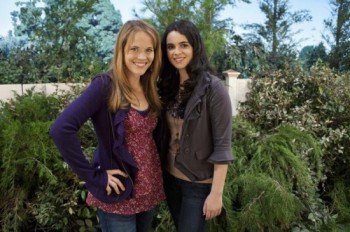 This week's Switched at Birth ended with John having a shocking heart attack in his kitchen and Regina frantically calling 911. This will lead into next week's episode that explores what could have happened if Regina had told the truth about the switch when the girls were three years old.
In this alternate reality, both girls end up living with the Kennish family. Daphne turns out to be a rich, spoiled, materialistic brat, while Bay is a quiet, straight-A student. A lot of characters that we know now – including Emmett – will make unusual appearances in next week's episode, which is a terrific look at what might have been and will leave you pondering the best outcome of Regina's decision.
Next week's episode focuses exclusively on the alternate reality, but a lot of other things happened this week that will likely factor into future storylines, including Daphne discovering Jace's side gig as a blogger and finding out that John's colleague is sleeping with a staffer (and he also hit on Kathryn).