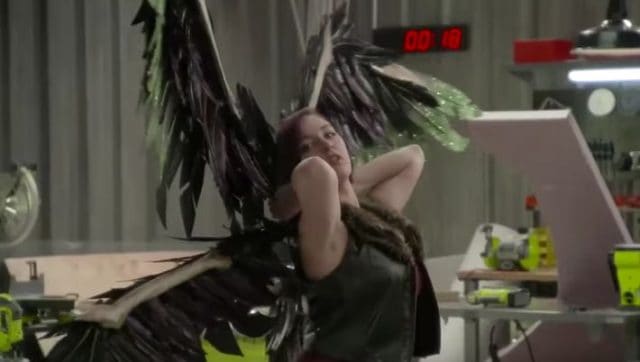 Did I tell you Cosplay has hit the mainstream in a big way or did I tell you Cosplay has hit the mainstream in a big way?  Never in a million years would I ever think to be announcing a reality competition solely based on costume making but here we are and Syfy just announced a series called "Cosplay Melee."   While there was some controversy surrounding a project called "Heroes of Cosplay" Syfy has given the green light on Cosplay Melee.
It's a competition styled reality show featuring four cosplayers who battle it out to see who can do the best job at bringing their characters to life.  I almost look at this show in the same style as a MasterChef or Project Runway.  It's really no different in the sense that contestants are competing, there will be a winner, and the winner will hopefully go on to bigger and better things in the Cosplay world.
Full release and trailer below:
UNIVERSAL CITY, CA – February 16, 2017 – The world's most innovative cosplayers go head to head each week in Syfy's new transformation competition series COSPLAY MELEE – an epic showdown of creativity, eye popping costumes and one of a kind characters. Premiering on Tuesday, March 21 at 10/9c, the hour-long battle is hosted by actress and self-described "super fan girl" Yvette Nicole Brown ("The New Edition Story," "Community") and executive produced by Jay Peterson and Todd Lubin of Matador Content ("Lip Sync Battle").
Each week, four world class cosplayers compete to create not only intricate full-body costumes – but fully-formed characters that they must bring to life through their own realistic performance. Guiding and critiquing them are a panel of judges including world class cosplayer LeeAnna Vamp, and A-list costume creator, Christian Beckman ("The Hunger Games," "TRON: Legacy"). At the end of every episode, the winner will walk away with $10,000 … and the right to claim cosplay supremacy.
"Cosplay is passion, artistry, engineering and theater all rolled into one," said Heather Olander, Senior Vice President, Alternative Development and Production at USA/Syfy. "At the intersection of the maker world and fandom, the incredible artists of COSPLAY MELEE will blow your minds with their transformational creations."
"As a huge fan of the creativity cosplayers bring to their craft, nothing makes me happier than having a front row seat for the amazing creations set to hit the COSPLAY MELEE runway," said host Brown. "These talented artists are going to shine!"