Exciting news from Syfy channel for Battlestar Galactica fans: the cable channel has given the green light to a brand new BSG spinoff, this one focusing on a familiar character. Here's Syfy Channel with all of the details.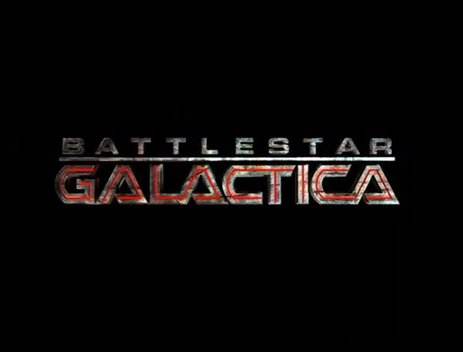 SYFY GREENLIGHTS BATTLESTAR GALACTICA: BLOOD & CHROME
2-Hour Pilot Chronicles Young William Adama's Adventures in First Cylon War
NEW YORK — October 22, 2010 — Syfy is readying an exciting all-new chapter in the Battlestar Galactica saga with a greenlight for Battlestar Galactica: Blood & Chrome from Executive Producer David Eick, it was announced today by Mark Stern, Executive Vice President of Original Programming, Syfy and Co-Head of Content for Universal Cable Productions. Universal Cable Productions will produce the 2-hour pilot with Syfy utilizing cutting edge CGI and virtual technology.
Battlestar Galactica: Blood & Chrome takes place in the 10th year of the first Cylon war. As the battle between humans and their creation, a sentient robotic race, rages across the 12 colonial worlds, a brash rookie viper pilot enters the fray. Ensign William Adama, barely in his 20's and a recent Academy graduate, finds himself assigned to the newest battlestar in the Colonial fleet… the Galactica. The talented but hot-headed risk-taker soon finds himself leading a dangerous top secret mission that, if successful, will turn the tide of the decade long war in favor of the desperate fleet.
'The '˜Galactica'universe as re-imagined by Ron Moore and David Eick is rich with possibilities and backstory,'said Mark Stern. 'We jumped at the chance to revisit the William Adama character and explore this exciting chapter in the BSG narrative which falls between the events of the original series and the prequel, '˜Caprica,'currently airing on Syfy.'
'While maintaining the themes of politics, social propaganda, and the timeless question: what does it mean to be human? — '˜Blood & Chrome'will also return us to the authentic, relentless depiction of combat and the agony and ecstasy of human-Cylon war, which was the hallmark of '˜Battlestar Galactica's'early seasons,'said David Eick.
Michael Taylor wrote the teleplay from a story by Eick, Taylor and Bradley Thompson & David Weddle.
About Universal Cable Productions
Universal Cable Productions creates quality content across multiple media platforms for USA, Syfy and other networks. A leader in innovative and critically acclaimed programming, UCP is the studio behind USA's Royal Pains, Law & Order :Criminal Intent, Psych, In Plain Sight, Covert Affairs and Fairly Legal, along with Syfy's Eureka, Warehouse 13 and Caprica. The studio also produced both long-running series Monk and Battlestar Galactica. UCP is a division of NBC Universal.