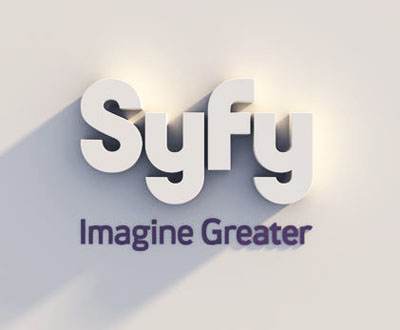 Seeing as I live in Canada and we suffer from this lack of access to several U.S. channels, I hadn't even heard of the Sci Fi Channel six months ago. Now, rebranded as SyFy, it's everywhere I turn.
Case in point, the network has picked up a new series "Alphas". Actually, it's picked up the 90 minute pilot, as there's still no word on whether it will be developed into a full season or beyond.
Alphas was originally penned a few years ago by Zak Penn (X-Men: The Last Stand and The Incredible Hulk) and Michael Karnow and produced by BermanBraun Television. It features "a team of ordinary citizens who possess hyperdeveloped neurological abilities."
When it was first written, the pilot was actually titled "Section 8". It was pitched first to NBC who took a pass on it. Then ABC picked it up in the summer of 2007. But the pilot was derailed by the writers' strike.
So it floundered around until SyFy picked it up, did some tweaking, and said it would begin shooting in the fall of 2009.
Alphas follows a team of ordinary citizens who possess extraordinary and unusual mental skills. Using physical feats and mental trickery, this elite force of heroes take the law into their own hands and uncover what the CIA, FBI and Pentagon have not been able or willing to solve. Each possessing their unique and not always visible power, they alone solve the crime, stop the ticking time bomb and catch the enemy.
Mark Stern, Executive Vice President of Original Programming at Syfy, suggests that Alphas' approach to the superheroe genre might not be something we've seen before (ie. it might not turn out to be just like Heroes):
"Alphas' unconventional approach to the traditional superhero genre couldn't be a better fit for Syfy as we continue to build a programming slate of fun, imaginative entertainment," said Stern. "Zak and Michael's dry, naturalistic humor, combined with Gail and Lloyd's incredible producing leadership promise to make this a very special project."
No other details yet on which actors might be attached to this project or when we should expect it to premiere, but I'm always up for more superheroes so let's hope we get more information soon.
Source: The Futon Critic and THR