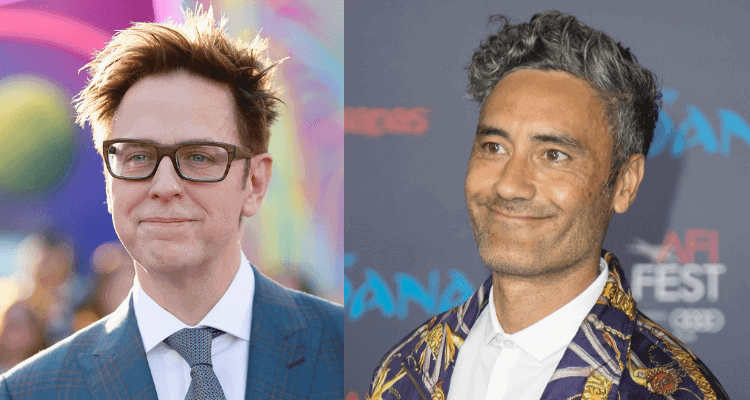 Ever since Marvel Studios bullheadedly fired Guardians of the Galaxy (2014) director James Gunn from the upcoming Guardians of the Galaxy Vol. 3 – itself the result of bad-faith trolling campaign enacted by literal internet Nazis – the question of who would replace the beloved wonderchild of the MCU's cosmic adventures has loomed large over the company.  Even with the gangbuster year that the movie studio has been enjoying – including the release and celebration of Oscar-nominated Black Panther (2018), the decade capstone Avengers: Infinity War (2018) and the hotly anticipated Avengers: Endgame (2019) – all that people seem to want to talk about is who's picking up where James Gunn sadly had to leave off.
Although several names have been floated and rumored for the project, the likeliest candidate seemed to be fellow Marvel wunderkind Taiki Waititi, the man responsible for the runaway success of 2017's Thor: Ragnarok.  After all, Waititi seems to be operating in essentially the same wheelhouse has Gunn.  Both have an eye for fun and a flair for reinventing and subtly deconstructing otherwise stale genres to give us something fresh, original and utterly unlike anything that we thought we would have wanted otherwise.
Thor: Ragnarok felt like a Guardians movie: it came from that same sense of retro style and displaced / surrogate families.  He tapped into a heretofore unexplored undercurrent that had been bubbling under the surface of the franchise since Kenneth Branagh's Shakespearianesque first film and exploded it outward for everybody to see.  It took the movies in a daring, unprecedented direction, and for that was rightly recognized as one of Marvel's best films to date.  Essentially delivering a Spelljammer-like take on the Guardians setup, Waititi was as natural to slot into the now up-in-the-air project as the Russo brothers were when Joss Whedon failed to return for Infinity War.
Sadly, though, this dream pairing of talent to material was not meant to be.  In a recent interview, Waititi unambiguously killed the idea that he was picking up when Gunn was forced to walk away from.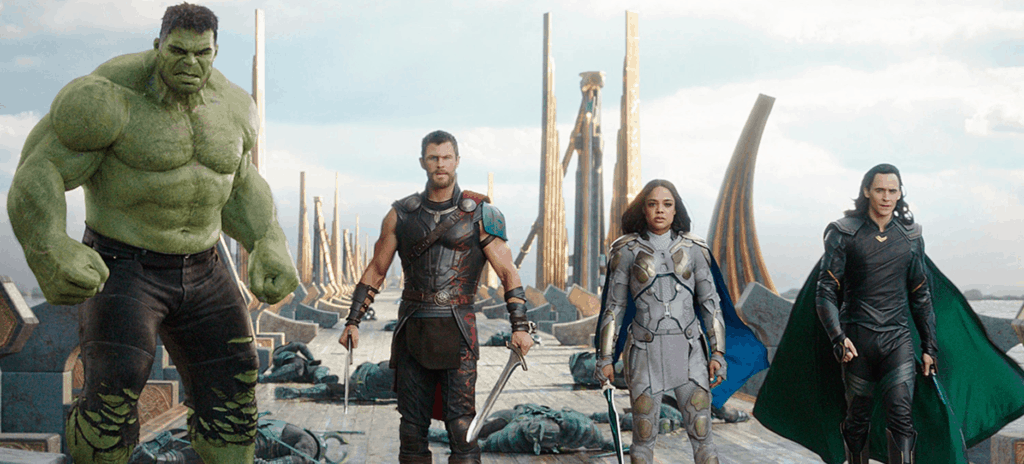 "I didn't really," Waititi said when asked if he envisioned taking over Guardians of the Galaxy Vol. 3. "For me, those are James Gunn's films. Going into something like that with his stamp all over his films, would be like going into someone's house and saying, 'Hey, I'm your new dad, and this is how we make peanut butter sandwiches now. It feels kind of awkward."  While the Ragnarok director admitted that he "wants to do another movie with [Marvel]," his next project for them won't be a Guardians movie, adding that "I'm still hanging out with those guys and talking about new stuff."
It's unclear exactly what fate awaits the franchise now that Gunn has cut ties with Marvel Studios (ironically, moving over to superhero movie rival Warner Bros to head the upcoming sequel to Suicide Squad (2016)).  The entire Guardians cast publicly and unequivocally voiced their support for Gunn during the height of his Twitter controversy, defending the writer-director and pleading with Marvel parent company Disney to rehire him.  Drax actor Dave Bautista has vowed to not renew his contract with the studio once he's completed the remaining movies that he owes the studio.  Originally meant to head Marvel's new foray into the wider cosmos of its movie universe, the movie has struggled to find anybody willing to turn scab against the outed filmmaker by fronting the new project, and the number of people suited for the material is slim at best.
And certainly, for many fans out there, James Gunn was this franchise.  It was his heart and soul and uncommon perspective that made the characters and their stories stand out from their base, four-color origins.  It's entirely possible that, for all intents and purposes, the Guardians of the Galaxy died with Gunn's departure.