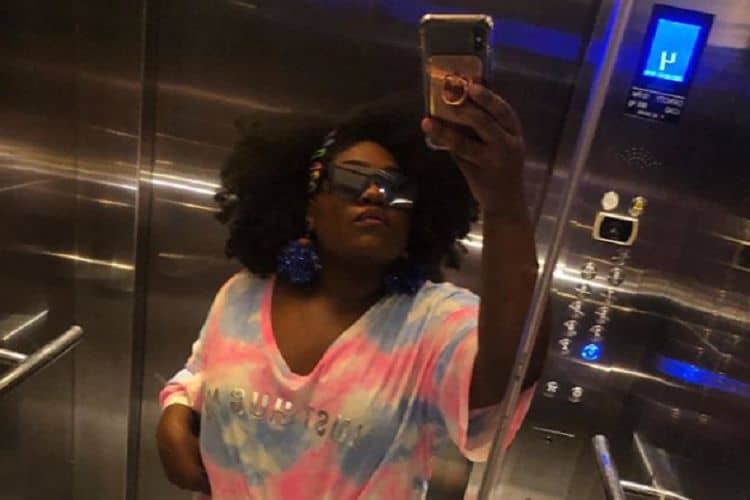 Since its debut in 2012, The Voice has introduced America to dozens of talented singers. But even with all of the talented people who have hit the stage, it's still very rare for all of the judges to be completely blown away by somebody's voice. That facts made it even more impressive that songstress Tamara Jade was able to get each of the judges to turn around in their chairs. Almost immediately after hearing her voice, Kelly Clarkson spun around and the rest of the judges quickly followed suit. Now that she is on everybody's radar, it wouldn't be surprising if Tamara goes all the way and becomes the show's next winner. Continue reading for 10 things you didn't know about Tamara Jade.
1. She Started Singing In Church
Tamara was born into a family where creativity was fostered and encouraged and music has always played a big role in her life. She developed an interest in singing at an early age and it quickly became evident that she had a special talent. She started singing at her church and began learning the basics on how to use her voice.
2. Her Goal Is To Spread Positivity
Any performer's main goal is to make sure their audience is entertained, but that's not the only thing she wants to do with her music. In an interview with Voyage ATL she said, "My vision for my music is to bring positivity and light to anyone who will listen. I seek to inspire others to chase their dreams and live life to its fullest potential all to a relatable soundtrack." So far, I think it's safe to say that Tamara is accomplishing her goal.
3. She Has Performed With Lizzo
Performing in front of the judges on The Voice can be a very stressful experience, but luckily for Tamara it's not the first time she has found herself performing on a big stage. In 2019, she got the chance to perform along pop star Lizzo at the MTV Video Music Awards. Being able to share the stage with such a big star is something Tamara probably won't ever forget.
4. She Comes From A Diverse Background
Tamara was born and raised in Prince George's County, MD and she is very proud of her roots. However, her parents come from Guyana and Jamaica. She is equally as proud of her heritage and the different cultures and traditions that have come together to shape her into who she is.
5. She Has A YouTube Channel
Anyone who loves hearing Tamara sing will be excited to know that you won't have to wait until the next episode of The Voice to hear her do her thing. She has a YouTube channel where she posts videos of her live performances. Music isn't the only thing her channel is about, though. She also posts vlogs and hair tutorials.
6. She Studied Sociology
Tamara is a trained vocalist, but music isn't the only thing she's studied. She has a bachelor's degree in sociology from Oberlin Conservatory and College. Don't get it twisted though, she's trained in music, too. She also has a bachelor's degree in vocal performance.
7. She Already Released An Album
Tamara is hoping that being on The Voice will help her get the big break she deserves, but she's already been working hard and laying the ground work for years. She released her debut album, Self Aware, in 2019. As the title suggests, the project is full of introspective songs.
8. She Has An Entrepreneurial Mind
The creative aspect isn't the only part of the industry Tamara has been focusing on. She's also developed a business mindset along the way and she has started a business called Tamara Judge, LLC. Operating as a business makes it easier for her to manage different areas of her career.
9. She Has Been On Tour
As a listener, music has the power to introduce you to different parts of the world. As an artist, music has the ability to allow you to visit different parts of the world. Throughout her career, Tamara has gotten the opportunity to tour outside of the United States. Some of the countries she's been to include Germany and Italy.
10. She Loves To Dance
Tamara's voice is what has gotten her the most attention, however, it's not the only thing she brings to her performances. She also really loves to dance. She told Voyage ATL, "I LOVE to dance and until I was in productions that involved movement and/or choreography, I felt like I wasn't really living up to my fullest potential."