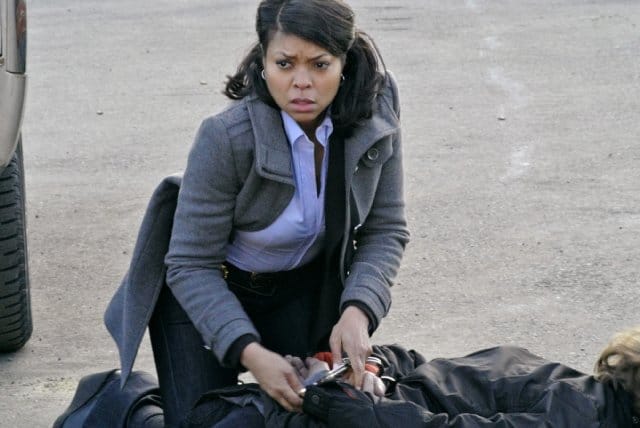 Taraji P. Henson will be playing a character on TV this month, but it won't be Cookie Lyon. The Empire actress is returning CBS' Person Of Interest for a Season 4 episode, reprising her role as Joss Carter. The news was first reported by TVGuide.com.
Henson's character was last seen in the show's third season, when she was killed while investigating the corrupt cop organization HR, and Henson's guest-starring appearance doesn't change that–Carter is, unfortunately, still dead. No, instead, per TVGuide.com, "Carter will appear in flashbacks during an episode that finds Reese (Jim Caviezel) going solo on a perilous and personal journey to solve a cold homicide case Carter was never able to close."
As stated above, Henson currently stars as Cookie Lyon on FOX's music industry drama Empire, which quickly became the biggest show on television after premiering back in January. Henson's performance on Empire has received universal praise from critics, and both she and the series will be serious Emmy contenders when nominations are announced this summer.
In addition to her work on Person Of Interest and Empire, Henson's past TV credits include Eli Stone, Boston Legal, and The Division.
Person Of Interest airs on Tuesdays at 10 p.m. on CBS. A new episode, titled "Search and Destroy," airs tomorrow night. Henson's episode, titled "Terra Icognita," airs next Tuesday, April 14.
Person Of Interest fans, have you missed Henson's Carter since her death back in Season 3, and are you excited to see her back on the show, even if it's only in flashbacks?
[Photo via CBS]