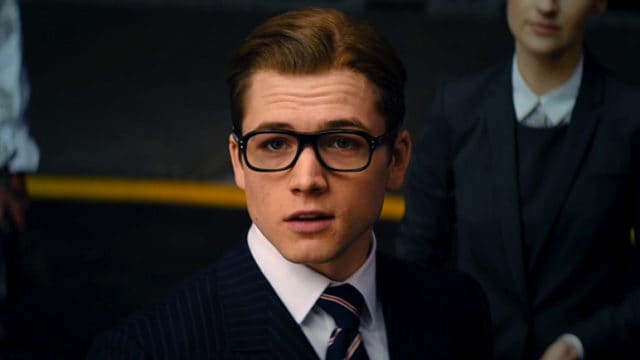 When Avengers: Age of Ultron and Jurassic World both came out in the same year, most people didn't talk about one of the most underrated action movies of the same year.  That movie was Kingsman: The Secret Service.   The star of this movie was none other than Taron Egerton, a Welsh actor whose name you should not only know but should expect to be pretty huge in the years to come.   Egerton is still relatively unknown and hasn't quite reached super star status but I have a feeling he's going to get a breakout role that puts him in the big time. His upcoming films include Billionaire Boys Club (2017) and Kingsman: The Golden Circle (2017) may very well launch him into the A-list category.
For those of you who won't know who Taron Egerton is, here are five quick facts about him:
Taron is an Animation Geek
Growing up, Taron was big into drawing and sculpting, but let it slip to the wayside when he got more serious about acting. While he is eager to get back to the literal drawing board, he's even more excited he gets to live out a dream of voicing his first animated character. "Voices have always been my thing… The ambition to voice a character was something that kind of remained and that residual ambition has thankfully been satisfied this year," Taron said of his role in Sing.
Taron Egerton's Net Worth
He's estimated to have $800,000 in yearly earnings and Taron Egerton' net worth is estimated at $2,000,000.  The majority of his income is from acting.   Taron David Egerton's assets range  between $1,000,000 to $3,000,000 and debts are around $375,000 which makes a net worth of $2,000,000 more likely for Taron.
Taron can truly sing in real life
As you may or many not know, Taron voiced one of the characters in the movie Sing and it was actually him singing in the movie. Taron tends to reserve his singing skills for less high-profile settings like cars and karaoke bars, where his go-to song is George Michael's "Faith. " But one thing he'd like to check off his bucket list is starring in a musical, particularly with his Eddie the Eagle co-star Hugh Jackman.
He's Got Style
GQ Magazine deemed him one of the 50 best dressed British men both in 2015 and 2016.  He was number 40 in 2015, and got bumped all the way up to number 13 on 2016's list.
He Does Social Media extremely well
He's got a pretty nice sized Twitter following at 247K.   Taron takes behind the scenes shots, videos with some of your favorite celebrities and he's never afraid to show embarrassing moments either.  We expect his following to climb to over 300K pretty soon.