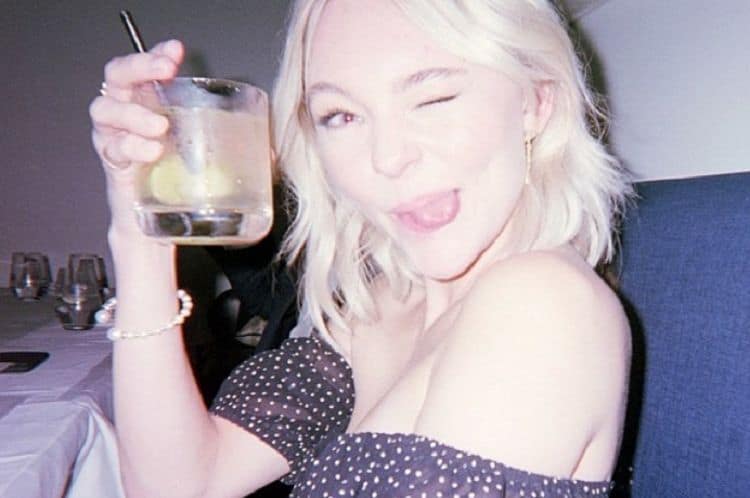 When Taylor Hickson was 13, her passion was music and acting never crossed her mind. Today however she has several credits to her name and has even brushed shoulders with famous actors like Ryan Reynolds and Anthony Hopkins. The actress has also influenced her younger sister, Tiernan, to venture in the entertainment world; thus, she has her own YouTube channel, which so far has 359 subscribers. Below are ten facts to let you know more about the Canadian actress.
1. She started driving without a license for the sake of her acting career
When Taylor's aunt told her that there was an agency looking for teenagers, Taylor was not interested because she had never acted. However, she met with the agency, and they wanted to add her to their roster. Unfortunately, the agency was four hours away from Taylor's home, so for each audition, she had to drive there. At the time, the actress was 16 and yet to get her full license, but she still risked getting arrested or even being involved in an accident driving in the snowstorms.
2. She was left with permanent scarring after an accident during filming
Many actors have died or been injured on set while filming and Taylor was unlucky as well. During the filming of "Ghostland", the director wanted her to smash a glass pane much harder and although Taylor was worried it was not safe, the director and producer convinced her it was. She did as directed, and the glass pane ended up shattering and cutting her face so severely that she had to have 70 stitches. The actress, therefore, sued the production company, Incident Productions, not only for the physical injury sustained but also for the mental distress, as reported by Deadline.
3. Her father wanted her to pursue music
Your passion for something does not guarantee that your parents will support you, and that is what Taylor faced with her father. He wanted her to become a singer but Taylor was determined to be an actress. The fact that her first roles were silent did not make her case any easier, so her dad kept insisting. However, after she landed her first speaking role in "Deadpool," Taylor's father finally stopped pressuring her to consider music.
4. Why she looks up to Emily Blunt
In a world where you can be anything, we have been told to be kind hence one piece of advice that has stuck with Taylor is that those you meet on your way up will greet you on your way down. For this reason, Emily Blunt has remained Taylor's best role model because she is kind to everyone she meets.
5. Her goal is to be a role model for young girls
When asked by BriefTake about what she hopes to spread through social media, Taylor was particular that she wants to keep some things to herself. However, her mental and emotional struggles are subjects to be shared on social media because she wants others to know they are not alone. She has always wanted to be a friend to those who are going through such challenges because she understands. Therefore she hopes that one day little girls will look up to her for influencing them positively.
6. Why she loves acting
Although Taylor fell in love with music at a young age and was not interested in acting, she now has no time for music. Her acting career has taken off, and people advise her that despite not having released any albums yet, music can always wait. The actress, however, had a good reason for concentrating on acting; she gets to tell compelling stories, and that ability to transfer scripts from paper to screens is empowering for the young actress.
7. She was forced to take singing lessons
Taylor's father was a musician, and her mother would take her to watch him perform with his band. Still, that does not mean she wanted to follow in her father's footsteps, but that did not stop him from pushing her to do it. He consequently put her through singing lessons when she was 12 despite Taylor's reluctance, but later she liked it. By the time she was 13, she was already learning to play the guitar, just like her father, who was not only good with his vocals but could strum the guitar. Taylor began accompanying her dad to perform in local competitions and even became a songwriter, using her 3 am thoughts for inspiration.
8. "Deadly Class" checked one item off her bucket list
When Taylor became an actress, she hoped that one day she would be cast in a show set in the 80s. Her motivation was the fact that she grew up listening to 80s music and has some of the clothes that dominated fashion back then. Luckily her dream came true when she got to star in "Deadly Class" and her mother who was 17 in 1987, the year in which the show opens up, helped to make Taylor's character more authentic.
9. "Deadly Class" turned her on to comic books
Before "Deadly Class," Taylor had never read comic books. However, starring in the show opened her up to the world of graphic novels according to The Italian Reve. She explained that she was drawn to the specific comics were the illustrations which were easy to follow, and when coupled with the writing, then she got addicted to every issue. Therefore it is no wonder that when the cast was struggling with how to identify with the characters authentically, they got some inspiration from cartoon characters. For instance, Petra was drawn from Daria and Siouxie Sioux.
10. She had trust issues after her accident
Taylor sustained injuries because she chose to trust the word of her director and producer; hence after that experience, she knew she had to look out for herself. The actress felt no one was interested in her well-being, but the executive producer of "Deadly Class" assured her otherwise. He said that they would stop production if she ever felt uncomfortable, which convinced Taylor that there are still people who care and when you meet them, you will know.