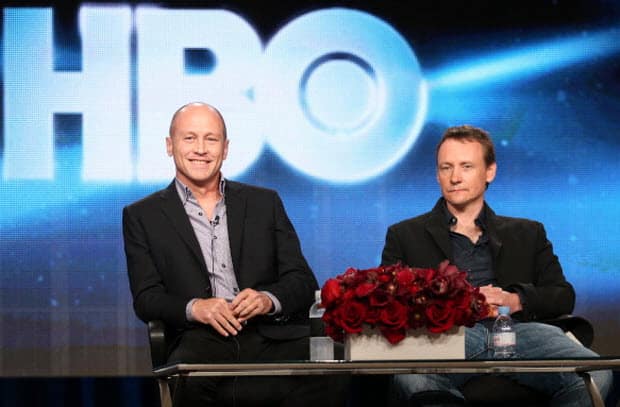 Mike Judge is the man. Leaving a lasting legacy of TV and film with works such as Beavis and Butthead and Idiocracy, he has a very distinct style of satire, and a fevered cult of rabid fans who follow him from project to project. Well HBO is banking on the fact that he has a set of fans who will follow him, as they released a teaser for the new Mike Judge HBO show, Silicon Valley. It looks equal parts Office Space and Apple computers. It's a show about some lowly nerds who finally get the chance to be somebody. Thing is, this is Mike Judge, so you know things will not go as planned.
The show is called Silicon Valley, and follows the exploits of a group of would-be millionaires who are just trying to make it in the cut throat world if computers and internet start ups. Â You guys remember when internet start-ups were the big thing, right? Every person and their Mom was starting an internet company in the hopes they would be the next Google or Amazon. Thing is, if you remember, the fail percentage for people branching out in that field was about 80%. So as you can imagine from a Mike Judge HBO show, thing will get pretty complicated the more and more engrossed in that world they become.
Watch the teaser trailer here.
Silicon Valley is just a few months away, debuting on April 6th on HBO. Be prepared to laugh. Start ups have never been funnier.
[Photo via Frederick M. Brown/Stringer]