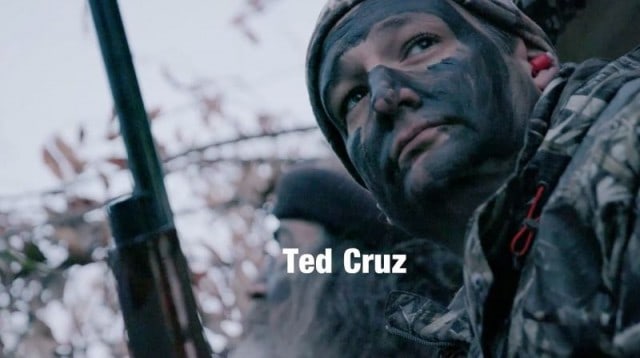 If you're running for President of the United States, there's one man and one many only that you need on your side.  That's right.  You're thinking exactly what I am.  You want Duck Dynasty's patriarch Phil Robertson.   I mean who else wouldn't want a guy who has been a staunch advocate of marrying 15-year-old girls and a raging homophobic?  But anytime you can get a guy who calls himself "Cruz Commander" and I guess you're getting a resounding win.
In case you don't remember Robertson was actually the national face of "religious freedom" or in layman's terms "hate."  Back in 2013 after he made comments about the deviance of gays, he was suspended by A&E from Duck Dynasty.  Don't worry fans, he was reinstated only nine days later.
What's Robertson up to these days?  Why he's hunting with Ted Cruz!  Given how much Duck Dynasty's ratings have plummeted, and how thick I'm laying on the sarcasm, his Cruz endorsement probably isn't the best thing.   Then again, gun loving, hunting patriotic GNC types might really get a kick out of this video.
[h/t Chris Moody]