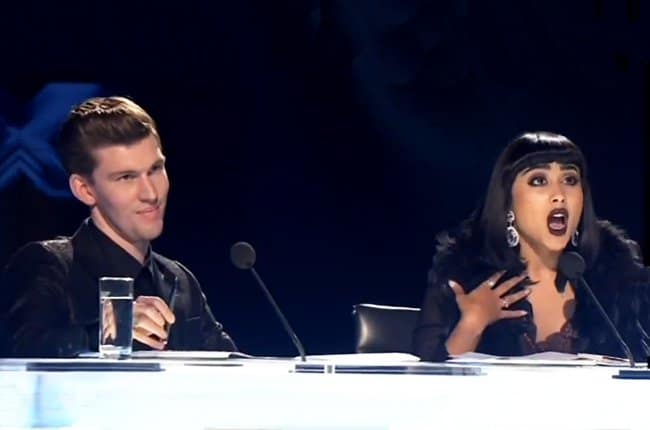 Teddy Sinclair is one of the most talented singer-songwriter's you've never heard of.  Over the course of her career, she's only released two albums, but she's still managed to establish herself as a talented artist among those in the industry. The British singer-songwriter has been sharing her musical abilities with the world for more than 25 years, and she's gotten some cool opportunities in the process. Depending on where you are in the world, you may remember Teddy for her brief stint as a judge on X Factor New Zealand when she was going under the name Natalia Kills. Although her career has been full of ups and downs, Teddy has refused to stay down for long. Keep reading for 10 things you didn't know about Teddy Sinclair.
1. She Wanted To Be A Poet When She Was Younger
Teddy has always had a creative side and she's always loved to express herself through writing. When she was younger, she had dreams of becoming a poet. Her love for poetry eventually blossomed into a love for spoken word which led her towards music and songwriting.
2. She's A Big Movie Fan
Creative people like to draw inspiration from a wide variety of places. As a musician, most people would probably assume that most of Teddy's inspiration comes from other artists. While it's true that there are lots of singers she's looked up to over the years, movies have also played a large role in her creative process.
3. She Wrote A Song For Rihanna
From the outside looking in, Teddy doesn't have the best reputation in the music industry, but that doesn't change the fact that she's accomplished a lot of cool things. She has worked with some of the biggest names in the business and even earned a Grammy nomination for her work as a co-writer of Rihanna's song "Kiss it Better".
4. She Was Fired From X Factor
Simon Cowell is known as being one of the meanest judges in competition show history, so if he accuses you of being rude you know you've crossed a line. In 2015, Teddy was fired from her position as a judge on X Factor New Zealand after she went overboard with negative feedback to a contestant.
5. She Has Acting Experience
Music has become the thing that Teddy is best-known for, but it's not the only thing she's contributed to the world of entertainment. She's also had some acting roles over the years. Her most notable role came in 2010 when she was in several episodes of the TV series, Love, Kills xx.
6. She's Not Very Active On Social Media
Since being fired from X Factor, Teddy has been somewhat low key. She changed her name from Natalia Kills to Teddy Sinclair and even though she's created new social media accounts, she hasn't been very active. It's been well over a year since she's posted anything on Twitter or Instagram.
7. She Comes From A Diverse Background
Teddy was born and raised in Bradford, England. Her father is of African and Jamaican decent while her mother is from Uruguayan. Although things weren't always easy for Teddy growing up, she acknowledges that her parents did "their best" to raise her. Unfortunately, she had to deal with lots of bullying and many people were critical of the fact that she had darker skin.
8. She Dropped Out Of School At 14
Can you imagine what your life would be like if you dropped out of school when you were just 14-years-old? For most people, that is a difficult concept to imagine; for Teddy Sinclair, it's reality. She left school right before she turned 15 and moved to London to pursue her career. The decision was risky, but it proved to be worth it.
9. She Had A Viral Hit On MySpace
If you're old enough to remember the days when MySpace ruled the social media world, you're probably at that age where you're starting to feel that slight pain in your knee when it gets cold outside. Seriously though, MySpace feels like a lifetime ago – but Teddy was doing her thing even back then. In 2008, blogger Perez Hilton discovered one of Teddy's songs on MySpace and it quickly became number one on the platform's unsigned artists chart.
10. She Auditioned For A Role In Star Wars
At one point in time, Teddy was really trying to pursue things on the acting front. She even auditioned for the role of Princess Amidala in Star Wars, however, the part ultimately went to Natalie Portman. Teddy later said, "I auditioned in front of George Lucas, it was amazing."