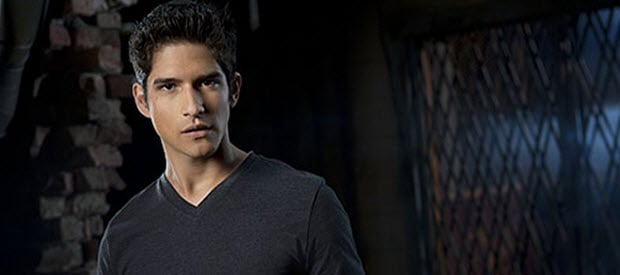 First of all, they didn't keep the changed theme song from last week, as they returned to the original opening song. It's unknown if they saw some of the fan reaction to it last week or if they had always planned on changing it back after that episode. Regardless, it's great that it's back to its original theme.
This week we learned more about the dark figures, also known as the oni and as predicted, they only got scarier because of the new information. The writing team for Teen Wolf did a great job in setting up a good structure in these figures.
One of the aspects that we enjoyed with this arc is that Alison's dad got to be a bit involved. The fact that he had already faced these creatures before was a good backstory for us to get. Hopefully his involvement will become bigger as we get closer to the end of the season because he is a great character and he hasn't really been featured enough this year.
We speculated a few weeks ago that Stiles was perhaps someone that could die at the end of the season and after recent events that happened in previous episodes, that speculation was put on ice a bit. But then the writers decided to make every fan concerned again through the revelation that the symptoms that Stiles is currently having are exactly what his mom had. Now once again, should the show decide to kill off one of its most well received characters, it would perhaps be one heck of a stupid move.
We also see that Stiles seems to be the only one who can take down the oni as he is most likely the dark spirit that the oni are looking for. It's safe to say that not a lot of us saw this coming, but despite the risks of him possibly dying this season, this was a cool revelation. It's going to put Stiles, the most comedic character in the series, in a completely new situation that he has never been in before. Despite that we saw it coming, the moment Stiles had with Melissa when he said "thanks mom" was adorable. It was also a sad reminder about Stiles missing having a mom, even though he hasn't openly admitted it.
The relationship between Scott and Kira is continuing to progress very well and it's so likable that it's starting to feel a bit stronger than the relationship between Scott and Alison. These two have so much more in common and while it's always nice to see a relationship between people who are from different worlds, it's also neat to see people being together who are from the same world.
They finally explained what Kira exactly is and it was revealed that she is a Kitsune. Despite the exposition, they need to show more and that is probably what we will get in the upcoming weeks. Hopefully it won't lead Kira to a tragic end as this is a character that is so likeable that it would be disappointing if they kill her off. There aren't a lot of things that are saying right now that she is someone that may die this season, but you never know. It's definitely interesting to see the Kitsune focus being brought into the show and hopefully they will only keep exploring that in the upcoming weeks.
Overall, "Silverfinger" was another solid episode and as we are getting closer to the season finale, things are starting to come together. Because it's Teen Wolf, that means that it's about to get darker and more dangerous.
Teen Wolf airs on Monday nights, 10/9c on MTV.
[Photo via MTV]