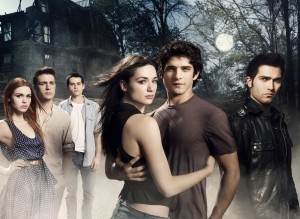 Chills. Chills I tell ya…
This weekend at Comic Con, MTV released a trailer for the final four episodes of its hit new drama Teen Wolf and if you haven't seen it yet, then boy are you in for a treat.
The storyline ramps up as Allison will get closer and closer to her destiny as a werewolf slayer, the Argents will get even more menacing (i.e., Mama Argent), Stiles will be in deep you-know-what with the Hunters, and Scott? Well saying that his life gets even more complicated is the understatement of the century.
Seems like that death of a regular character is coming pretty soon as well, and it might be the catalyst to push people even further towards their fated positions, but will these teens of Beacon Hills fight fate or let it consume them whole?
Take a peek at the trailer and tell me how you can possibly resist howling for this show to come on tonight…
Are you still breathing?
The description TV Guide, who were first to break news on the Teen Wolf trailer, gave about the remaining episodes being "darker, scarier, and sexier" was right on the money if the trailer is any indication. Again, are you breathing yet?
Like the trailer and I stated already, there are only four episodes left. Once we reach August 15th, the night of the season finale, I wonder how we will live an entire year without the shenanigans of the Beacon Hill gang? I'm sure we will manage, but still…
What did you guys think about the trailer? Any more zany theories flying around?
Teen Wolf airs Mondays on MTV @10/9c.
Source: TV Guide