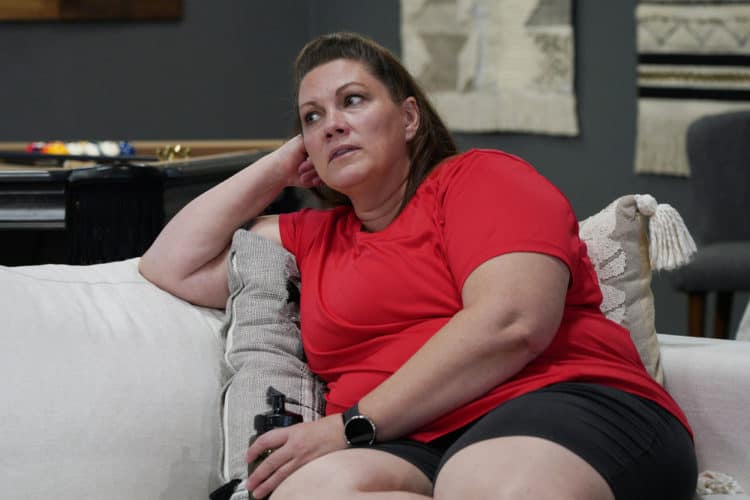 Teri Aguiar is a contestant on the NBC television series "The Biggest Loser." She auditioned for the show because she has a sincere desire to lose the extra weight that she has gained and to improve her body and overall health. Teri has a fascinating story and it is one that you may find inspiring. She has done a lot in her life, but the extra pounds have taken their toll on her. Here are 10 things that we learned about Teri Aguiar that we find interesting.
1. Teri Aguiar is a flight nurse
Aguiar has an interesting job. She is a registered nurse who has received special training and preparation to perform her duties aboard an aircraft. Her official title is a flight nurse. She assists doctors in providing life-saving activities for patients who may either be aboard a helicopter, airplane, or any other type of aircraft. She enjoys her job and she has logged in a lot of hours performing these extraordinary duties.
2. She is a single mom
Teri divorced from her ex-husband not long ago, and the breakup has left her in the role of a single mother. She has two children to care for. She has a daughter and a son. Aguiar doesn't get to spend as much time with the children as she would like because her job often requires her to work for long hours and it is unpredictable. Although her kids are both teenagers, they still need to have their mom in their lives.
3. She was once a beauty queen
Teri competed in beauty pageants when she was a teenager. She was the winner of the Miss Teen Illinois in 1990. She continued competing and in 1999, at the age of 26, she was the winner of the Miss Missouri pageant. She knows very well what it is to be embroiled in a high stakes competition. Now, at the age of 47, she weighs 250 pounds and she wants to take off the extra pounds and achieve healthy body weight.
4. Teri is tired of hiding her body
Teri once had a body that she was extremely satisfied with. She was confident enough with her appearance to participate in a rigorous series of beauty contests and pageants. Back then she certainly didn't try to hide her body, but through the years she has gained weight. Now she admitted on social media that she is tired of hiding her body and is ready to take the steps to make it something she is proud of. She has stopped hiding and is now working to make the transformation that will make her feel good about her appearance.
5. Teri was married to a famous athlete
Teri Aguiar was married to a man who was a professional football player in the National Football League. Her ex-husband is Louie Aguiar who formerly punted in the league. At the time that the two got together, she took great care of her appearance and her health. Along with her busy career, Teri's role as mother took up so much of her time that she didn't have a lot of time to spend on herself. Within time, this began to show in her appearance and her body weight. When she reached a high of 256 pounds, she knew that it was time to take action. Her extra weight not only impacted her own health and self-confidence, but it could also impact her ability to perform the functions of her job.
6. She is after more than just weight loss
Although weight loss is important for her health and emotional well-being, she didn't just join The Biggest Loser to lose weight and gain a slimmer physique. This is a competition that will help her to get healthier overall with her physical self and her emotions as well. She joined to be challenged to learn how to become a healthier human being.
7. Teri knows the power of her story
Teri Aguiar has been very transparent in sharing her story. She was willing to go on national television to address the issue of obesity. Although she admitted that she had previously never thought that she could ever be a contestant on such a program, after making the decision, she is glad to be there. She is happy for the opportunity to be on the show and to let others know that her story shows how a beauty contest queen can undergo these kinds of changes. She believes that her story is one that many others can relate to and that it has a powerful impact on viewers.
8. She is popular on social media
Teri Aguiar was going about her business as a flight nurse and single mom. She wasn't a celebrity and aside from her circle of friends, not that many people knew her story. Since she has appeared on the show and shared her story she has become much more popular and well-known.
9. She has an active Instagram account
If Teri Aguiar's story has touched you and you want to keep up on how she is progressing there is a great resource. She has an Instagram account and you are welcome to follow her on her journey. She already has 1,589 followers at our last visit, and there are 25 posts on the page.
10. Teri Aguiar is an inspiration
There are a lot of different people who can relate to Teri Aguiar. Her story has the power to touch and inspire the masses. She is a woman who is raising her children as a single mom. She is a dedicated nurse who works under adverse conditions. She has the courage and bravery to share her journey to weight loss and fitness with the world. She is a truly amazing woman and there are others who are seeing her progress and it is inspiring them to make changes in their own lives. She has endured hardship and she stands as evidence that you can do almost anything you set your mind to.