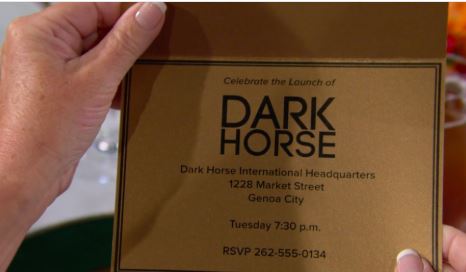 Young and the Restless fans are ready to see what else can go down this week, and with only two more days before the weekend, we are pretty certain we can find something that will go down in an epic twist of fate for someone. This week has already been insane, and things will only continue to get worse for some while they get better for others. Summer and Kyle have already had their moment of passion for the week, and she's in love with him. Will she stop her mission to make her mother miserable so that she can make herself happy for once, or will she just make it her mission to make everyone – herself included – sad in the near future? We are not sure how this will all go down, but we predict it will be kind of ugly in some way.
And then there is Rey. He decided to show his true colors, and we cannot way we are surprised that people are surprised that he's not a good person. We aren't surprised, however, that Victor is visiting the past. He's been in the middle of a serious issue that is going to make everyone feel conflicted about his situation. And we do think that he will use this to get what he want and what he needs from all of them, and that's all there is to it. There's not much that they can do to make this work, but he will go out of his way to use what he can from the past to make it seem like the future is better and brighter for all of them. There's too much at stake here, and we cannot get over it. There's that, though. So we can feel good about it.
What's Happening on Young and the Restless
Nick Newman is officially under arrest. 🚨 #YR pic.twitter.com/WPDkqi5lB3

— Young and Restless (@YandR_CBS) September 11, 2018
We knew things were not going to go well for Nick this week, and we are still thinking about him in his mugshot from Monday. That was our favorite, and we are totally on board with a few more of those shots. Seriously, though, he's going to look good in orange. That makes him a much better prisoner than so many other people.
What's Next on Young and the Restless
Things are getting wild this week on #YR. Don't miss it! pic.twitter.com/ysehg8Ha5K

— Young and Restless (@YandR_CBS) September 12, 2018
Devon has a decision to make. Will he forgive his sister? Will he try to help her? He already did something he didn't want to do because he remembered that he's not just punishing his sister but the kids she has as well. He might not forgive her for what she's done to him, but he's not trying to punish her twins as a result. There's too much going on in his mind right now, and nothing will make that easier on him in the meantime. But there is a chance that they can get this situation under control by allowing the things that are happening to continue to happen in a way that works for all of them. There is something that they can do, and it's going to make a difference in everyone's life.
Additionally, there is a lot that that might happen with Tessa. She's going to find herself in danger, and she probably needs to find some help in the form of monetary contributions. She's owing someone something she can't afford to give them, and she's going to do what she can to make sure she gets what she wants from them as a result. She's someone who will not stop until she gets all that she feels is rightfully hers, and we think that this means she's going to cause bigger problems for Mariah that Sharon is not going to be happy to see happen. Can they stop this from being the case? We don't know, but she's a fierce mother protector.
Stay tuned for more Young and the Restless and be sure to check out TVOvermind daily for the latest Young and the Restless spoilers, news, and updates.