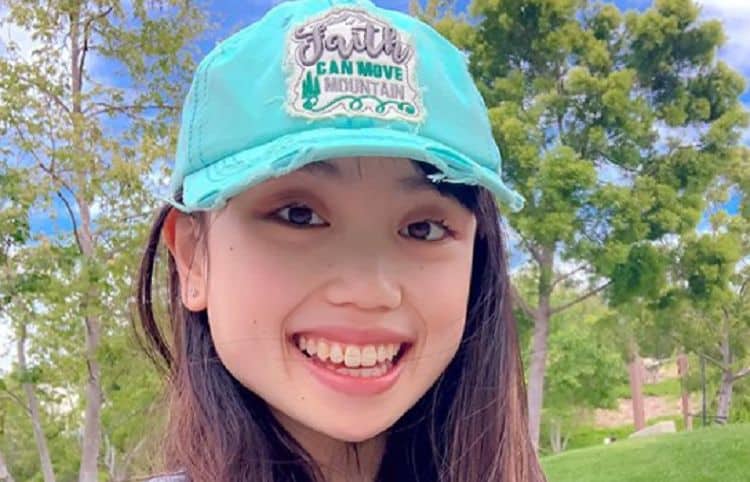 Best known for her role in the 2019 comedy, Little, Thalia Tran was recently cast in NBC's new series, Council of Dads. Still just a rookie in the business, she is already on her way to becoming one of the most sought after teens in Hollywood. She hopes that one day she can be a role model for others wanting to pursue a similar a path. Even with her new found fame, Thalia has managed to stay humble and hardworking. But although she's been busy perfecting her craft, working in Hollywood hasn't stopped being a typical teenager. Keep reading for 10 things you didn't know about Thalia Tran.
1. She Wants To Work With Natalie Portman
Everyone in Hollywood probably has another actor or actress they'd love to work with. For Thalia Tran, that person is Natalie Portman. Thalia is a huge fan of Natalie's work and hopes the two can work together some day.
2. She Is Learning Kung Fu
Thalia has always had an interest in martial arts. Although her acting schedule keeps her busy, she has been lucky enough to find a kung fu academy that fits into her schedule. She has been training for the last two years and hopes to continue to grow her skills in the future. Thalia told BSC Kids, "Through Kung Fu, I have learned a lot about hard work, dedication, and perseverance. I have so much to learn, and I want to continue learning Kung Fu for as long as I possibly can."
3. Music Is Her First Love
Thalia Tran is a natural when it comes to acting, but she's also a talented musician. In fact, she started singing long before she started acting. Thalia plays the piano and the guitar and writes and composes songs of her own. It was actually who vocal coach who got her into acting when he suggested that she take some acting classes as a way to improve her performance skills.
4. She Works With Project Linus
Giving back to the community is high in Thalia's priority list. She is the co-president of her local chapter of Project Linus. Named after the blanket carrying cartoon character, Linus, the organization's mission is to "provide homemade blankets to children in need."
5. She Has Never Had A Pet
Many children consider having a pet a right of passage. Unfortunately, it's something that Thalia Tran has yet to experience although she loves animals. She is also allergic to cats, so when and if she does get a pet it will likely be a dog.
6. The Professional Is Her Favorite Movie
Natalie Portman's performance in the 1994 film, The Professional, was strong enough for Thalia to dubb the movie her favorite. Thalia told Up Front NY that the movie inspired her to begin acting and helped her develop the confidence she needed to be successful.
7. She's A Big Harry Potter Fan
As a lover of all things magical, Thalia Tran is a huge Harry Potter fan. In fact, she considers Harry Potter and the Sorcerer's Stone to be her favorite book. She hasn't had time to read the rest of the series yet, but she told Up Front NY that she hopes to finish once she gets some free time.
8. Her Contract For Little Had To Be Approved In Court
Minors are not subject to the same work requirements as adults – Hollywood is no exception. Since minors can't be legally bound to contracts, production teams run the risk of the minor deciding to walk away in the middle of the project. However, California offers court approval of a minor's contract to make the agreement more binding. Thalia's contract for her work on Little went through this process in the fall of 2018.
9. She Wants To Be Cast As A Superhero Some Day
Thalia Tran is already making plans for her future acting career. In an interview with the Seattle Chinese Times, Thalia shared that she would love to play a superhero or any role that would involve a little bit of magic.
10. She Hopes To Inspire More Representation
As an Asian-American, Thalia grew up not seeing a lot of people on screen who look like her. After seeing the 2018 film, Crazy Rich Asians, Thalia felt inspired and excited that more doors were opening for Asian actors. She hopes that her success can help open doors for more diverse on screen representation.