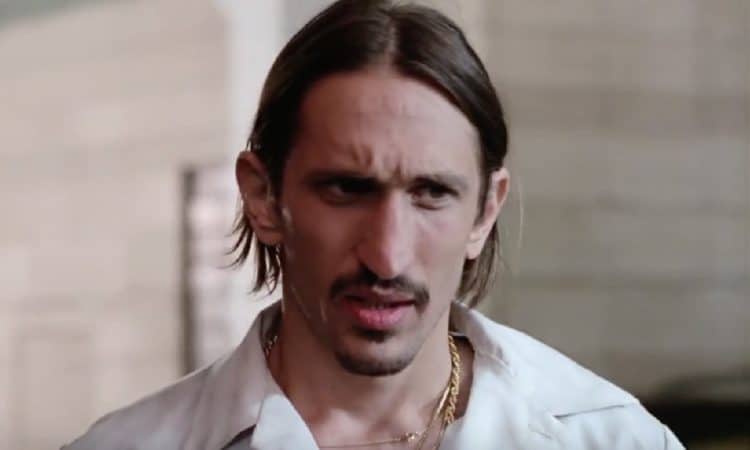 Richard Edson has led a pretty interesting life throughout the past several decades, as much of it has been spent either on the acting or music scenes and has brought him a great deal of success even if people don't really know who he is by name. He's easy to remember by his appearance since he usually comes off as someone that you don't easily forget. A lot of people put a great deal on appearance and it's pretty obvious that there are plenty of people that aren't forgotten because of their looks but do get pushed to the back of a person's memory when they can't come up with their name. Taking a look at his career it's very easy to see that Richard has done quite a bit in his lifetime, but the thing is that he's usually been an extra or a supporting actor, and a lot of times it goes without saying that such actors are going to come and go since, and this sounds horrible, they're a dime a dozen in Hollywood when compared to leading actors. Even lead actors can be switched out on occasion since there's always someone that's willing to step into their spot to see what they can do. But with Richard, it appears to be that he's one of the many that has managed to find a niche to work out of since he's been in quite a few movies and has guest-starred in various TV shows where he's someone you can instantly recognize but will likely forget once the show or movie is over.
A lot of people probably remember seeing him in Ferris Bueller's Day Off since he was one of the less than trustworthy parking lot attendants that took Cameron's father's prized automobile for a spin. These are the kind of roles he's been known for, but he's done plenty of other things in his career if people are willing to take a look. One has to wonder how actors like Richard get by sometimes, but when taking a look at his filmography it's easy to stop feeling sorry for the guy since he definitely knows how to hustle for a role and has been doing it since the early 80s, so it's very easy to think that he's the type of person that knows how to put himself out there and work for what he gets. The idea that he hasn't really become as popular as a lot of other actors that he's been around over the course of his career is probably something he doesn't really worry about considering that he's had a long and successful time in the business and might actually enjoy not being hounded by the paparazzi at every turn. Plus, being able to go about his business and do what he wants without people snapping pictures of him that often has to be nice since if anyone has been paying attention over the years there are plenty of actors that have professed to not enjoying the fame and all it brings with it, which is when a lot of us would say 'boo-hoo' in a sarcastic tone since the money and the reputation that a lot of big-name actors possess is bound to come with a few drawbacks.
His time spent with the bands Sonic Youth and Konk sound as though they were good times, but he did move on at one point as he decided to take up an acting career, which is what he's been doing for several years now and has been excelling at. It's easy to assume that he's continued to enjoy his music and that he's still good at it, but it does sound as though acting has been his main focus for quite a while and music might be more of a hobby, something to keep him on the level now and then, than something that he'll continue to pursue at another time. Being in his 60s at this time he still has plenty of go in him since he's still out doing what he wants to do, and it feels as though he'll be doing this for as long as he can. It's hard to imagine that a lot of people we remember from our younger years are getting older or have already hit their 60s and 70s, but that's kind of how it happens. Like many other actors that have stuck around so long, Richard has continued to show up as often as he can as he continues to stick it out in show business, offering his services wherever he can whether it be a movie or a TV show. Hopefully we'll get to see him for a while yet since it's always nice to see those we grew up watching stick around for a while.